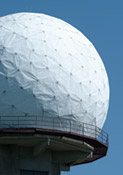 It may look like a giant golf ball on a giant tee, but it actually houses one of the most sophisticated weather radar systems in the world.
The J.S. Marshall Radar Observatory
was built in 1967 and is named for J. Stewart Marshall, a professor of physics and meteorology. The observatory is used 24 hours a day to monitor storms and weather around Montreal. After the radar signals have been processed and interpreted, data is sent to the local weather office and the downtown campus, where it's made available on the web (
www.radar.mcgill.ca/real_time.html
).
A tractor works some of the 200 hectares of crops at Macdonald Campus farm.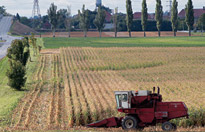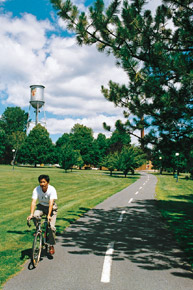 A recreational path for cyclists and pedestrians runs through the campus. Recently, Mac acquired a fleet of five bicycles for use by students, faculty and staff, as part of a bike loan program to encourage eco-friendly means of transportation across campus. It's catching on, and program co-sponsor Voyagez Futé says Mac use is more than double the amount of the next best performing bike loan system in their program.
The Morgan Arboretum is a 245-hectare forested reserve on land originally owned by the Morgan Family and turned over to McGill in 1945. As Canada's largest arboretum, it is home to over 150 species of trees: birches, linden, spruce, pine, fir, balsam, a beautiful selection of flowering shrubs and one of the oldest maple stands on the island, estimated to date back nearly 200 years. Here a student uses a Global Positioning System to measure locations at the Arboretum.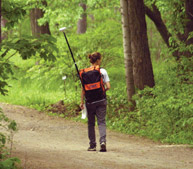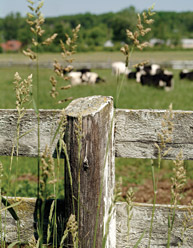 The split rail fences of Macdonald farm provide a touch of country hominess while maintaining function.