Print power
Many thanks for putting my letter re George Rodney in the last McGill News. It was well-placed for attention! I have received responses from London (England), Montreal, Ottawa and Toronto. All respondents have been extremely helpful and are contacting others who might have been at McGill and known George.
I also appreciated receiving the issue of the News - a very interesting one it was! Congratulations and best wishes.
Elizabeth McCutcheon, BSc'40
via email
Rosalind Franklin remembered
Just a few words to expand on Dr. Moses Margolick's cute letter in the Spring 2004 McGill News defining his undeniable connection to the DNA molecule.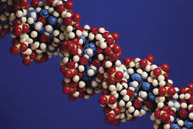 While credit for the discovery of the structure of DNA is usually given to James Watson and Sir Francis Crick, as Dr. Margolick has done, in fact the 1962 Nobel Prize in Physiology or Medicine was also shared by Maurice Wilkins, whose major contribution appears to have been that of "borrowing" the notes and X-Ray diffraction photographs of another scientist in his laboratory and sharing them with Watson and Crick. In the words of Professor Lynne Osman Elkin, "Watson and Crick could not have proposed their celebrated structure for DNA as early as 1953 as they did without access to experimental results obtained by King's College scientist Rosalind Franklin." (See http://www.aip. org/pt/vol-56/iss-3/p42.html.)
Although Dr. Franklin died in 1958 and could not have shared the Nobel Prize, public recognition for her indispensable findings is at last taking place, e.g., Anne Sayre's 1975 book Rosalind Franklin and DNA was reissued in 2000; a film about her work, The Secret of Photo 51, aired on PBS last year; and the Metro New York branch of the American Association for Clinical Chemistry posthumously gave Dr. Franklin its Van Slyke Award for 2003.
Samuel W. Levy, BSc'49, PhD'54
Montreal, Que.
Rescue at sea
I would be grateful if the files of the McGill News could shed some light on the torpedoing of the passenger ship Athenia off the British coast on September 3, 1939, before Canada was at war. A Professor Day of McGill was a passenger and was among the survivors. I recall that as a result, the sinking was an event which caused some excitement on campus and I suspect (I only have my memory to go on) that it would have figured prominently in the McGill News.
May I ask you to check and see if anything did appear in the pages? I do not know Day's first name or his department, though I think he was a political scientist. If you come up with something I'd be very grateful.
Robert Spencer, BA'41
Ottawa, Ont.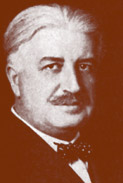 Ed. note: Professor John Percival Day did indeed survive a U-boat attack, but he was not aboard the SS Athenia. The Athenia, a passenger ship on its way to Montreal, was sunk just hours after England declared war on Germany and 112 passengers lost their lives. Among them was Frederick Blair, organist and choirmaster of the Church of St. Andrew and St. Paul, and at one time a member of McGill's Faculty of Music.
Day was returning to Canada on the City of Benares, part of a 19-ship convoy, when it was sunk in September 1940. Among the 406 crew and passengers were 90 children being evacuated from the bombing in Liverpool and London. Four days into the voyage, in the midst of a gale, the City of Benares was torpedoed. The 60-year-old Day initially refused to board a lifeboat, leaving them to the women and children. He was quoted in a News article which appeared shortly after his rescue: "I slid down the rope into the sea. I had been swimming through giant waves for some time when I had a great stroke of luck. A lifeboat came near me and heard my shouts. Although it was heavily loaded and water-logged, kind hands dragged me aboard."
The convoy scattered and many survivors died of exposure, including almost all of the children. Day returned safely to McGill after a year spent in England recovering from his injuries. In the Autumn 1941 issue of the News, Day, an authority on money and banking, talked of the need to reconstruct his course material in economics: "There isn't much use in teaching some former theories. Things are changed now. If a thing isn't conducive to winning the war - then we scrap it, that's all."
And more on the war...
In your last edition is a letter from John A. Neal, of Calgary, Alberta. In it he advises of his book Bless You Brother Irvin which describes escapes from aircraft using the Irvin Chute.
I am anxious to obtain a copy, inasmuch as I would like to confirm the veracity of an anecdote relating to an RAF bomber crew that bailed out after suffering a direct hit. The members jumped at intervals, the first free-falling for several thousand feet as he had been knocked unconscious on leaving the aircraft, and the last also free-falling as he had not secured his parachute properly and was mentally calculating how long it would take to reach the ground at 32 feet per second.
However, as a result of the free-fall and the interval involved, the last man out collided with the first out, and grabbed and held onto his legs, he having deployed his chute by this time. It is sworn to that the owner of the parachute looked down at his crew mate and said, "I say, old boy, do let go, you're hurting my legs!"
Al Gamble, BA'49, CM CD
HCol 401 Squadron Ret'd.
Picton, Ont.
Satisfied customer
I have just finished the Spring McGill News and had to write to compliment you on the excellent interview with Gil Troy about the U.S. presidential elections. I felt the questions were what I would have liked to have answers on and, to his credit, Professor Troy did not hedge on any of them.
He answered with concise and honest responses.
Joel Cadesky
via email
What's in a name?
Many thanks for announcing the publishing of my book, Triste Tremblant, in the alumnotes section of the News (Winter 2003/2004). However, I wonder if you would be so kind as to note that the book is written under my professional name, Victoria Joyce Winser, the name by which my 1946 classmates and present-day colleagues know me.
Joy (Winser) Borgan, DipEd'46
via email