From Maclean's to McGill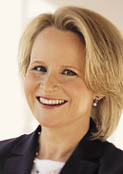 Sandy Nicholson
Chances are there isn't a single person in Canada who has a better sense of the country's universities - warts and all - than Ann Dowsett Johnston. For 14 years, Dowsett Johnston was the principal architect of the annual Maclean's university rankings issue, transforming it into a perennial bestseller and earning several National Magazine Awards in the process.
But even a job that challenging can take on an air of "same old, same old" after a while. "I had begun to feel a little like Bill Murray in Groundhog Day, writing a similar story year after year," says Dowsett Johnston.
While some universities have raised concerns about the methodology Maclean's has used in its rankings, Dowsett Johnston herself has earned widespread respect as an articulate champion of higher education in Canada, arguing forcefully for the need to reinvest in the country's universities after a period of crippling budget cuts in the '90s. Once she decided she was leaving Maclean's, it didn't take her long to decide what she wanted to tackle next. "I decided it was time to put my money where my mouth was, and put my energy into making a difference at a university that had captured my imagination, and that was McGill," says the University's new Vice-Principal of Development, Alumni and University Relations.
Part of McGill's allure, says Dowsett Johnston, was the quality of its leadership. "For years, I have been a huge admirer of [Principal] Heather Munroe-Blum. Her passion, energy, wisdom and commitment are virtually unsurpassed in this country."
In her new role, Dowsett Johnston will oversee McGill's fundraising programs, its relationships with graduates and volunteers, and its communications efforts. "In many ways, what looks like a huge leap was not much of a leap at all," posits Dowsett Johnston. "At heart, I'm a storyteller, and all my energy is now devoted to communicating the essence of McGill to a very broad public, both across Canada and internationally."
Representing the Reviled
The International Criminal Court recently gave 134 lawyers from around the world the green light to serve as defence counsel in ICC proceedings and two of the Canadians selected are McGill graduates - Montreal criminal law expert Paul Skolnik, BCL'75, and Algoma University College law professor John Flood, BCL'85.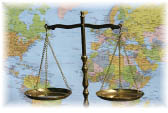 istockphoto.com
They'll certainly have their work cut out for them. Their clients, after all, will be among the most vilified individuals on the planet.
The ICC was established in 2002 as the world's first permanent and independent war crimes tribunal. In March, Congolese militia leader Thomas Lubanga became the first suspect to appear before the ICC, facing charges of forcing children as young as seven to take part in armed combat.
Skolnik has already had his share of notorious clients, including former Canadian boxing champ Dave Hilton, convicted of the sexual abuse of his two daughters, and General Théoneste Bagosora, accused of being one of the masterminds behind the Rwandan genocide. His work for the International Criminal Tribunal for Rwanda representing Bagosora and another defendant played a key role in earning Skolnik the thumbs up from the ICC.
Doing criminal law "takes a strong constitution," warrants Skolnik. When involved in a sensational case, "I must put aside any personal feelings on the matter and do my best to defend my client. If you care about justice, you want to see justice done according to law and not according to passion or expediency."
Skolnik says one key difference between the high-profile international cases he has taken on and the trials he participated in back in Montreal is scope. For his Rwandan work, Skolnik has travelled all over Europe, Africa and North America, interviewing former ambassadors, dignitaries, military attachés and other military figures - including Canadian general Romeo Dallaire.
In an interview with the Sudbury Star, Flood outlined his hopes for the ICC. "I could give you a long list of people who have flouted the international humanitarian law and not had to account for it. This is a mechanism for holding people accountable. It's very, very serious."
Valuable Lessons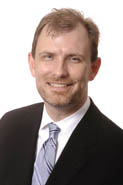 Deb Ransom
Ian Brodie, BA'90, remembers the day a classmate challenged their political science professor about why they needed to learn the ins and outs of such rare events as non-confidence votes in the House of Commons. "There's no way we'll need to know this in real life," the student declared.
The teacher, the late James Mallory, was the country's reigning authority on parliamentary politics and he took umbrage. "Young man, this is McGill University, and there is a very good chance that someone in this class will need to know these things one day and when that day comes he'll be bloody glad he took this course!"
Last year, Brodie was the executive director of the Conservative Party as it joined forces with the NDP to topple the Liberal government in a non-confidence vote. Brodie is very happy he took Mallory's course. A chief organizer for both the Conservatives' subsequent election victory and the transition team that ushered Stephen Harper's government into office, Brodie now finds himself one of Ottawa's most powerful players, serving as Prime Minister Harper's chief of staff.
"I would describe the job as 50% traffic cop, 40% firefighter and 10% trying to find the time to think ahead. It's an enormous responsibility, coordinating the activities of the prime minister and working with all the people who support him in his job. It helps tremendously that Prime Minister Harper is a very clear thinker who is very focused on the things he wants to achieve."
Politics used to be a far more theoretical pursuit for Brodie, a political science professor from the University of Western Ontario currently on a leave of absence. The author of a book that examines the politicking that surrounds Supreme Court cases, Brodie recently had the opportunity to put some of his thoughts into action when one of the first tasks facing the new government turned out to be the appointment of a Supreme Court judge. Justice Marshall Rothstein became the first Canadian Supreme Court nominee to be questioned at a public hearing, although members of Parliament have no veto power over the appointment.
"I'm pleased that the Prime Minister was so open to change. It was a real thrill to have a finger in that pie."
No Flies on Them
Good news for teens who prefer a summer spent playing video games or tinkering with the computer than one spent at some woodsy camp among the black flies: McGill has the perfect solution.
istockphoto.com
The University's "Be a Computer Scientist for a Week" program, offered free of charge, provides an opportunity for 60 senior high school students to step away from the joysticks and X-Boxes for a few days, and either design a robotics mission to Mars or develop their own software games. The object is to learn design principles, how to analyze, test and verify concepts, and how to use hardware and software to solve problems. Participants are immersed in the McGill environment, where they have a chance to explore the latest in technology through activities including field trips to programming labs and robotics competitions.
These bright students (a boy and girl from each designated school) are recommended for the camp by their teachers, based on high grades and their level of interest in computer science. The School of Computer Science runs the program with the help of several of its own students, guest lecturers from other McGill departments and from industry, as well as corporate sponsors like Google, the Canadian Space Agency and big-name game developers such as Ubisoft, EA Games and A2M Montreal.
The camp, which wraps up with an awards presentation, lets gamers and computer whizzes enjoy a different and exciting summer experience, safe in the knowledge that the worst bugs they might encounter are computer glitches.