I start seeing black dots moving around in my left eye, then my vision clouds over. I go to emergency at the Montreal General Hospital of the McGill University Health Centre. "I need to see an ophthalmologist," I say.
"It doesn't work that way," says the woman at the registration desk. "First, you see the triage nurse, then you wait to see a doctor, who will decide whether you need to see an ophthalmologist." Eventually, a young doctor calls me into an examination room and looks at my eye. "You have floaters," he says. "You need to go to the ophthalmology clinic."
Several hours later, David Lederer, a fourth-year resident in ophthalmology, examines me. "It seems like it's just a broken blood vessel," Lederer explains. "But there could be a torn retina. The problem is, you can't see out, and we can't see in. You have a choice," he continues, "you can stay in the public system and go to the clinic at the Jewish General tomorrow, or you can see Dr. Chen at his semi-private clinic in the morning."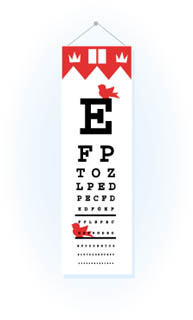 TZIGANE
Six hours in a waiting room has a way of clarifying choices. The next day, John Chen's office has a room full of patients waiting to see him and his three partners.
"Why did you choose ophthalmology?" I ask Chen, MDCM'82, as he peers into my eye for the first time. "Because it allows me a mix of diagnostic work and surgery," he replies. Chen works out of his clinic 2 1/2 days a week, and does surgeries on Wednesdays at the Royal Victoria Hospital, as well as a half-day at the RVH's free clinic.
"Surgery is by far the most relaxing thing I do," says Chen. "I'm sitting down the whole time. The clinic, that's the most stressful thing. People are waiting, sometimes for as long as three hours, and we're always trying to clear the backlog. You feel their frustration."
So why isn't Chen at Harvard or Johns Hopkins, research-rich institutions where public health care and waiting times are not an issue? "I like it here," says Chen, 48. "I make a very good living. I do all the research I want to do with my patients. Plus, my parents are reaching the age where one of their children needs to be close by."
It's McGill itself and a critical mass of excellence in the practice of ophthalmology that attract doctors and students from every corner of the globe. Chen is also an associate professor in the McGill medical faculty and has twice been voted best teaching professor by student residents.
"McGill is absolutely one of the reasons I'm here," I'm told by Saad Al-Khalifa, a member of Bahrain's royal family, who will return home to open his own practice after one more year. "But it's also the opportunity of working with people like Dr. Chen. He is the best."
After a month, the eye clears enough for Chen to see into it. "The retina is detached. You have to have surgery tomorrow. I'm also going to remove a cataract. Come back in the morning to have your eye measured for a lens to replace it. Then you need an EKG and some blood work before the surgery tomorrow afternoon."
"Hi, I'm the head nurse," Josée Cloutier says outside OR No. 6. "Are we operating on your right or left eye today?"
"Ha ha ha."
"Well, it's the first time I'm seeing your chart," she replies. "Are you allergic to anything?" she asks. "Yes, hospitals." "Me, too," she says.
The local anaesthetic allows Dr. Chen to operate while I remain fully conscious. There is no pain, but I hear him cleaning and clipping. "How much would this cost if I were paying for it?" I ask him. "In the States?" Snip-snip. "About $7,000."
In less than two hours he is done, and I walk out of the hospital at 4 o'clock. I started the day with a semi-private visit, then a private consultation, followed by publicly funded surgery. "In the best of worlds," Chen says, "the public health system would be able to provide the best of everything, and there would be no waiting times. Doctors are social democrats at heart and we'd all like it to work that way. The service I provide at my clinic should be regulated, I should not be able to charge what I want. But I should be able to provide the best care. It's a question of pride."
None of the seven ophthalmologists I met was from Canada. Like Al-Khalifa, they were attracted to Montreal by the reputation of McGill and local practitioners. There was Farida Al-Belushi, a second-year resident from Oman. David Lederer is from the United States. Jorge Sahr, from Chile, observed my surgery and is thinking of spending two years at the MUHC. There were the Egyptian and Russian ophthalmologists, Magdi Mansour and Vladimir Muladzanov, working as technicians because of professional accreditation issues.
My experience taught me that despite an overburdened system and obsolete infrastructure, the health-care providers - from orderlies and nurses to students and surgeons - deliver a remarkable quality of care. But perhaps the most striking discovery I made is the world renown of McGill.
L. Ian Macdonald is a Montreal Gazette columnist. This article is excerpted from the Gazette and reprinted with permission.