Funding, families, finances and flexibility. These are just a few of the things McGill's 6,000 graduate students must consider as they help drive the research that is vital to the University's continued success.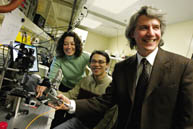 Arcade Fire. Wolf Parade. DJ A-Trak. Socalled. These are all talented musicians and performers, but they have more than that in common. McGill's impressive tradition of graduates who rock is alive and well.
C'est un sport de grâce, de synchronisme, de coordination, sans oublier bien sûr les heures d'entraînement intense. Pour les bûcheronnes et bûcherons de McGill, il n'est pas question de vivredans l'ombre des équipes sportives mieux connues.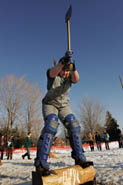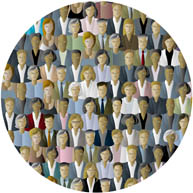 The courses may be miniature, but the crowds attending sure aren't. Mini lectures in Medicine, Law and Music offer the Montreal community a glimpse of what goes on at McGill, and have created a buzz that is anything but small.
Task Force Reports Progress; Inventive Mind; Star Recruit is Medicine's New Dean; Secrets of Snail Love; Toope is Top at UBC; Buying a Better World; From Maclean's to McGill; Representing the Reviled; Valuable Lessons; No Flies on Them