Herschel Segal, BA'55
President and Founder
Le Château Stores of Canada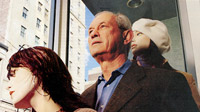 Over the years, Le Château has developed a reputation for selling clothing in styles that are bold, hip and often more than a little avant-garde (though not too avant-garde - the company suffered in 1999 when its designers turned out clothes that were deemed far too adventurous for most tastes).
Imagine the surprise of the cool young urbanites decked out in Le Château's wares were they to discover that the man who oversees the stores' operations is a dapper 73-year-old unlikely to be caught sporting one of his company's lime green T-shirts.
"I assist in the management. I'm not responsible for the design and product selection," notes Segal. According to This Magazine, however, company lore at Le Château credits Segal with introducing bell-bottom pants to Canada.
Segal opened his first Le Château store on Montreal's St. Catherine Street back in 1959. Today there are 156 Le Château stores throughout Canada and another four in the U.S. Segal attributes much of the success of his company to Le Château's ability to identify trends in clothing and to quickly transform that recognition into affordable items hanging on the racks in Le Château stores. "We should go where the customer want us to be."
In recent years Segal and his team have tackled the popular perception that Le Château clothes were poorly made. More attention is paid to the clothing's durability and craftsmanship. "We might have been sloppy," Segal told Canadian Business. "But now we're putting in more money and time." The effort seems to be paying off and even Hollywood is taking notice. Le Château supplied the spunky retro outfits Renée Zellweger wore in the tongue-in-cheek Pillow Talk homage Down With Love.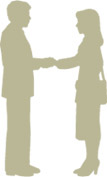 What is the best part of your job?
Using my experience to guide and influence the next generation of management.
What is the most important skill for a CEO to have?
Human resources - liking and understanding people.
What is the biggest challenge facing your company today?
To remain focused on what's really happening today that will affect tomorrow.
If you hadn't started Le Chateau, what would you be doing for a living?
Anything. I had no idea in 1959 that I would go into retail and still be at it 45 years later.
What is your all-time favourite comedy?
Wayne and Schuster.
Lorne Trottier, B'Eng'70, MEng'73
President
Matrox Electronic Systems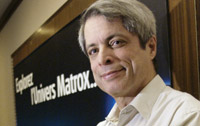 Lorne Trottier is the public face of Matrox by default. Though admittedly private and publicity-shy, Trottier is said to be downright garrulous compared to his partner and Matrox co-founder, Branko Matic.
Trottier discovered his inner techno-geek as an 11-year-old, when a summer camp buddy introduced him to the world of electronic gadgetry. Trottier began poring through science books at the library, figuring out how things worked.
This passion served him well. He and Matic (the pair met while both worked at Canadian Marconi) established Matrox in 1976, developing graphic chips and imaging hardware and software that quickly became hot sellers thanks to their ability to offer clear and detailed images, in some cases, effectively transforming PCs into TVs. Today, Matrox employs more than 900 and enjoys annual sales in the hundreds of millions.
And Trottier is resigning himself to life as a public figure. His $10-million gift to McGill, resulting in the creation of the Lorne M. Trottier Building, sparked newspaper headlines, and as the president of the Comité de projets particuliers dans le domaine des technologies de l'information, he successfully lobbied the Quebec government to increase its spending on education in the information technology sector. Last year, Trottier earned the prestigious Prix Lionel-Boulet from the Quebec government for leadership in scientific advancement.
What is the best part of your job?
Working on an exciting new product or technology.
What is the worst part of your job?
Downsizing the company when business is bad.
What is the most important skill for a company president to have?
The ability to work with and motivate his employees.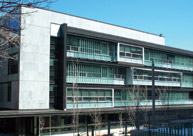 If you hadn't co-founded Matrox, what would you be doing for a living?
I had given serious consideration to working as an engineer in the space program. I maintain an avid interest in space science.
What is your all-time favourite comedy?
Groundhog Day.