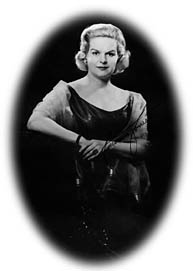 By Timothy Porteous , BA'54, BCL'57
McGill in the 1950s was a hotbed of creative activity. Much of it was generated by students, faculty and alumni. (Think of the poems of Leonard Cohen, BA'55, DLitt'92, the plays directed by Stephen Porter, and the choreography of Brian Macdonald, BA'54.) But a lively university should also present visiting writers and performers to university audiences and interested members of the public. All you need is an organizing committee, a budget and a hall.
In the fall of 1951, Jacques Tetrault, then President of the Students' Executive Council, offered a modest budget of $500 to Storrs McCall, BA'52, to add this new dimension to student activities. (Storrs was soon to become a Rhodes Scholar, then the founder of the Philosophy Department at Makerere University in Uganda, co-founder of Alliance Québec and a pillar of McGill's Philosophy Department.)
The new committee was called S.C.O.P.E. The initials were a comment on the post-war craze for acronyms – U.N.E.S.C.O., I.A.T.A., W.H.O., etc. The first five letters did not stand for anything, although one student wit suggested "Student Committee for the Ossification and Petrification of Extracurricularities."
S.C.O.P.E. got off to a flying start in 1952 with Sir Thomas Beecham, Celia Franca and Dylan Thomas, all of whom spoke to large audiences in Moyse Hall.
Peter Redpath, a wealthy businessman who owned Redpath Sugar, gave McGill the Redpath Museum in 1882 and the Redpath Library in 1893. The Library was designed in Richardson Romanesque style – don't ask – by Sir Andrew Taylor, an architect from Edinburgh related to Redpath. The Library reading room was decorated with carvings of wood and stone and stained glass windows representing academic disciplines, famous writers, artists and composers – and the donor and his architect.
But by 1950, the University had outgrown this library. When a new extension was completed in 1954, the reading room was closed down and placed under the authority of the Principal. With its Victorian decor and warm acoustics, it seemed to me, as Chair of S.C.O.P.E., an ideal hall for chamber concerts and recitals. Approval for such activity, however, would have to come from above.
F. Cyril James, McGill's eleventh Principal, provided strong leadership to the University from 1940 to 1962, the turbulent years of World War II and the post-war expansion. Dr. James was a distinguished scholar and educator, a hard worker who seemed to have all the details of the University at his fingertips. He was austere in manner, easier to admire than to befriend.
Hesitatingly, I proposed a series of concerts in the former reading room, now called Redpath Hall, and was turned down flat, without explanation. I raised the subject with the Principal on several occasions to no avail, until I came upon the key that would open the doors.
Maureen Forrester, recognized internationally as the great contralto of her time, was born and raised in Montreal. Then in her early twenties, she had recently formed an enduring artistic partnership with John Newmark, Canada's pre-eminent accompanist. (Newmark was one of a remarkable group of artists who sought refuge in Canada during World War II and contributed immeasurably to our artistic life.)
It was obvious to observers of the music scene that Maureen would soon be leaving Montreal for wider opportunities available in other centres. Before she left, the McGill audience should have a chance to hear her and her accompanist.
To my surprise and delight, Dr. James accepted this proposition. It turned out that he was concerned that smokers in the audience might light up and risk burning down the building. Here was an anti-smoker several decades ahead of his time!
I gladly undertook to make announcements at the beginning of the concert and at intermission. Smokers who wished to satisfy their craving would have to do so in the frosty January night on the steps outside the Hall. For many of them it would probably be the first experience of a routine that would become familiar in future years.
The inaugural concert, on January 17, 1955, was a great success. Eric McLean, Montreal's leading music critic, wrote: "Most of the audience... realized that they were taking part in something special...the performance of an exceptionally gifted and accomplished artist. She is now establishing standards of excellence for herself which may well govern her whole career."
Displaying the technical skills and the exuberant personality which always characterized her performances, Maureen was rewarded with a standing ovation. It has been nearly half a century since that special evening, and through the years Redpath Hall has served as one of Montreal's most attractive concert halls. It would be a good time for an anniversary concert. The program should include McGill musicians and the music of McGill composers.
From principal heaven, Dr. James would look down approvingly, provided, of course, there is No Smoking in Redpath Hall. Postscript: When I became Director of the Canada Council in 1982, I was fortunate to have Maureen Forrester as the energetic, committed and, when necessary, combative Chair of the Council. With common roots and shared values, we worked together harmoniously.
Timothy Porteous has been Executive Assistant to Prime Minister Pierre Trudeau, Director of the Canada Council for the Arts, President of the Ontario College of Art, and as a McGill student was one of the writers of the hit musical My Fur Lady.