The Problem with Magic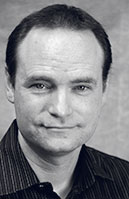 About seven years ago, when I was working in McGill's media relations office, Bernard Shapiro, McGill's principal at the time, dropped by for an informal "state of the University" chat with the communications officers.
McGill had recently embarked on an ambitious and unprecedented hiring exercise.
The plan was to hire 1,000 new professors over a 10-year period. McGill had never experienced a faculty renewal program of that magnitude in its history, and a lot was riding on its success.
Many of the professors who had been instrumental in establishing McGill's sterling international reputation were nearing retirement. The University's continued success depended on its ability to attract a new generation of outstanding scholars and scientists. Shapiro didn't seem too worried — at least, not about McGill's ability to recruit promising talents.
The years since have proven him right. McGill's deans and departmental chairs have shown themselves to be savvy talent scouts.
Last Februrary, for instance, four young assistant professors from the Faculty of Science all earned Sloan Research Fellowships, one of North America's most prestigious awards for early-career academics. It was the second year in a row that McGill earned more Sloan Fellowships than any other university in Canada.
More recently, assistant professor Michael Reed, a tuberculosis expert who joined the Faculty of Medicine in 2006, was named Canada's premier young researcher by the Canadian Institutes of Health Research.
No, Shapiro wasn't concerned about McGill's ability to attract good academics. He was, how-ever, worried about whether they would stay.
Anyone who has been associated with McGill for any length of time is painfully familiar with the term, "underfunding." We've heard about McGill's funding woes for decades now. The reasons behind this are complex and they've changed over time. But, sadly, the funding dilemma persists.
In spite of this, McGill and its people have continued to perform exceptionally well over the years. Former principal David Johnston used to call this "the magic of McGill." Current principal Heather Munroe-Blum refers to McGill's ability to "punch above our weight."
One of the biggest reasons why McGill has been able to cope with its strained finances so well, pointed out Shapiro, was the remarkable loyalty demonstrated in the past by professors who had built their careers at McGill and wanted to stay. They put up with less than stellar working conditions. They made do with antiquated equipment. They used rubber bands and duct tape to keep their labs operating. We can't expect the same of people who are brand new to the place.
As Shapiro noted, many of our freshest arrivals have worked at some of the best-funded universities in the world. They are used to top-notch facilities. And they have no shortage of options.
According to a recent report from the Association of Universities and Colleges of Canada, this country's universities will be hiring between 24,600 and 34,600 new professors between now and 2016. And that's just Canada. Knowledge-based industries everywhere must soon replace baby boomers poised for retirement.
I don't mean to paint our younger professors in a mercenary light. That just wouldn't be fair.
In fact, it's exciting to hear them talk about the work they want to do in the years ahead, the breakthroughs they hope to make. It's entirely reasonable for them to want to work someplace where they'll have every chance of succeeding.
This is something to keep in mind when you consider Campaign McGill and the $750 million it hopes to raise.
About $112 million will be spent on ensuring that McGill's facilities are world-class by any standard—by upgrading the McIntyre Medical Sciences Building, completing the Faculty of Music's new scoring stage and constructing the McGill Cancer Pavilion, for instance. Most of the money raised, about $428 million, will go towards endowed chairs, graduate fellowships and student bursaries. As a result, McGill's professors can be secure that they will always have access to talented colleagues and co-workers. Lively minds will continue to populate their classrooms and labs.
I suspect there will always be a certain magic to McGill. But we can't count on magic alone.