AGRICULTURAL & ENVIRONMENTAL SCIENCES / MACDONALD CAMPUS
EPHRAIM A. MUKISIRA, PhD'94, was appointed in April 2006 as Director of the Kenya Agricultural Research Institute, an organization that brings together research programs in food crops, horticultural and industrial crops, livestock and range management, land and water management and socio-economics in Kenya.
ARCHITECTURE
H. PETER OBERLANDER, BArch'45, acted as Senior Adviser to the Commissioner General for the U.N. World Urban Forum while it convened in Vancouver in June 2006. Peter was also the inaugural recipient of the Canadian Institute of Planners President's Medal for lifetime achievement.
HARRY VANDELMAN, BArch'55, graduated with distinction from the Drawing and Painting Program in the Faculty of Fine Arts at Concordia University. Harry works in his studio at the RCA Centre in the St. Henri district of Montreal and can be reached at rann69@vdn.ca.
J. ROBERT THIBODEAU, BArch'76, was elected in October 2006 as Registrar of the College of Fellows of the Royal Architectural Institute of Canada for a three-year term. J. Robert is architect and principal of Thibodeau Architecture & Design.
PIERRE GENDREAU, BSC(Arch)'79, BArch'80, was promoted to Senior Associate with the Baltimore-based architectural firm of Gaudreau, Inc.
GASTÓN CASTAÑO, MArch'06, was awarded first prize for Best Paper Presentation at the 17th Annual Latin American Conference on Health Care Architecture and Engineering in Buenos Aires, Argentina, in October 2006. The title of his paper was "Bariatrics: Design for Large Patients" and drew upon research Gastón conducted for his McGill research project.
ARTS
JOHN M. LETICHE, BA'40, MA'41, is a Pro-fessor Emeritus of Economics at the University of California, Berkeley. John has written a new book titled Russia Moves into the Global Economy (Routledge Press, 2007), which presents a comprehensive review of the important economic and political developments currently taking place in Russia.
JOHN FRY, BA'51, published The Story of Modern Skiing (University Press of New England, 2006). John is founding editor of the award-winning New York Times magazine Snow Country, and is a member of the U.S. National Ski Hall of Fame.
MARTIN PUHVEL, BA'53, MA'54, is a Professor Emeritus of English at McGill. Martin has published his third book dealing with the Old English epic poem Beowulf, entitled Beowulf: A Verse Translation and Introduction (University Press of America, 2006).
BILL YOUNG, BA'61, is the co-author, along with Danny Gallagher, of Remembering the Montreal Expos, a book that looks back fondly at "Nos Amours."
FAY R. ROGG, BA'62, is Chairman and Professor of Spanish in the modern languages department of the City University of New York's Borough of Manhattan Community College. She is the co-author, along with Manuel Durán, of Fighting Windmills: Encounters with Don Quixote, published by Yale University Press. The book traces the impact that Cervantes's Don Quixote has had on writers and thinkers across centuries and continents, while also exploring the details of Cervantes's life and the central themes of the adventures of Don Quixote and his earthy squire Sancho Panza. The Library Journal recently described Fighting Windmills as "an engaging and convincing study... recommended for all literary collections."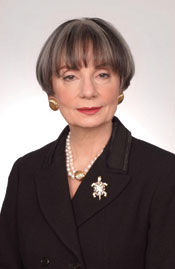 MAUREEN SABIA, BA'62, is the new Non-Executive Chairman of the Canadian Tire Corporation's board of directors. Maureen has been the principal of her own consulting practice since 1986, assisting businesses with organizational and strategy issues. A lawyer, she has held senior positions in both the public and private sectors. Maureen has served on the board of governors of the University of Guelph and on the board of trustees of Sunnybrook Medical Centre, where she also chaired the Sunnybrook Medical Centre Foundation. She founded the Women in Management Research Project at the University of Western Ontario. Maureen has been a Canadian Tire director since 1985.
BYRON AYANOGLU, BA'67, wrote Crete on the Half Shell (Harper Collins, 2003), which was republished in four countries and is being made into a feature film. Byron also published New Greek Cuisine (Harper Collins, 2005), and produced and wrote Algis Kemezy's latest documentary film, Mimetoliths, which was an official selection of 11 film festivals and was launched commercially in October 2006.
PERRY SCHNEIDERMAN, BA'68, served as Commedia Master for the Stratford Festival's production of Don Juan, starring Benoit Briere and Perry's former student, Colm Feore. The play, mounted in both official languages, was also presented at the Théâtre du Nouveau Monde in Montreal. Perry is in his second term as Chair of Ryerson Theatre School at Ryerson University in Toronto.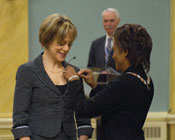 FIONA REID, BA'72, was awarded an Honorary Doctorate from Bishop's University in June 2006 and in the following month was appointed a member of the Order of Canada. A Canadian theatre icon, she has twice won a Dora Mavor Moore award for acting. Her television and film credits include the 1970s series, King of Kensington — for which she is still recognized as Al Waxman's wife, Cathy King — and the 2002 box office hit, My Big Fat Greek Wedding. In 2005, she was nominated for a Gemini after her guest appearance on the critically acclaimed CBC series, This is Wonderland.
WILLIAM JAMES BOOTH, BA'75, MA'78, published Communities of Memory: On Witness, Identity, and Justice (Cornell University Press, 2006), a book that argues that memory holds a defining place in determining how justice is administered. William is Professor of Political Science and Philosophy at Vanderbilt University in Nashville, Tennessee.
LINDSAY COOK, BA'75, was elected to the Board of Directors of the Maple Leaf Foundation. Established to foster cultural and educational relationships between New England and Canada, the Foundation sponsors an annual student exchange program enabling high school students from Boston to visit a Canadian city, and their counterparts from the Canadian host city to visit Boston. Lindsay is also a member of the board of directors of the New England-Canada Business Council, as well as a member of the board of overseers of MCPCA-Angell, the second oldest humane society in the U.S.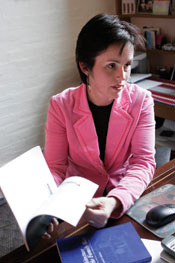 ANNEMARIE ADAMS, BA'81, the McGill School of Architecture's William C. Macdonald Professor, was recently named as the first Arcus Endowment Scholar-in-Residence at the University of California, Berkeley. The Arcus award consists of a $40,000 stipend and accommodation for one semester at the Weston Havens house, which was designed in 1939 by Harwell Hamilton Harris and is considered a masterpiece of 20th-century architecture. Adams, who has both a master's and a PhD from Berkeley, will teach a graduate seminar at the university in January, 2008, entitled "Sex and the Single Building," that will explore a range of settings – bars, gyms, hospitals, spas, brothels, beauty parlours and hotels – where various forms of body care take place.
KENNETH MATZIORINIS, BA'76, MA'79, PhD'88, received the Distinguished Teaching Award for Continuing Education from McGill University in May 2006. This is the second time Kenneth has won this award, the first time coming in 1993. Kenneth also received the 25-Year Service Award from John Abbott College, where he has been teaching economics since 1981.
KATHRYN BEATON, BA'79, joined the Saskatchewan Institute of Applied Science and Technology (SIAST) in the new position of Vice-President of Administrative Services. Kathryn will provide leadership in human resources, as well as financial, campus and information technology operations. SIAST is Saskatchewan's primary public institution for post-secondary technical education and skills training.
BRUCE HILL, BA'83, was named the first Director of Development for the Canadian Medical Foundation in Ottawa.
ROCCO ROSSI, BA'84, is the CEO of the Heart and Stroke Foundation of Ontario. Rocco completed a 480 km solo kayak trip from Toronto to Ottawa last summer and raised $150,000 for the Heart and Stroke Foundation's Centre for Stroke Recovery.
FLORENCE BORDAGE, MA'86, was named Manager of Training for all of Groupe Encore ITS, a Montreal-based company specializing in corporate travel management, meetings and events. Friends and class members can reach her at florence.bordage@encore.ca.
ELIZABETH CORDEAU-CHATELAIN, BA'86, launched a new event management com-pany based in Calgary, Alberta, called Cordeau Clancy Perron Marketing & Events International Inc. Elizabeth has been in the public relations business for 20 years and has also been a board member of the McGill Alumni Association of Southern Alberta for the past few years. She is married to Jean-Paul Chatelain, a chef and native of France.
GLENDA OUELLETTE, BA'87, was appointed Vice-President, Broker Relations & Sales, with the Insurance Corporation of British Columbia based in North Vancouver, B.C. Glenda is a former president of the Insurance Institute of B.C. and former governor of the Insurance Institute of Canada. Glenda completed an Executive MBA at Queen's University this May.
CATHERINE CALLAHAN, BA'88, MEd'90, completed a Master of Landscape Architecture at Cornell University in May 2006, and was married to Bret LeBleu one month later in Woodstock, New York.
HEATHER (HANSON) BERRY, BA'89, is an Assistant Pprofessor of Multinational Management at the Wharton Business School at the University of Pennsylvania. After graduating from McGill, Heather completed her MSc in international and European politics from the University of Edinburgh in Scotland. She worked as a research analyst and Ways and Means Committee associate in the U.S. House of Representatives, before earning her PhD in international business and strategy at the University of California, Los Angeles. Heather is married and has three children.
SHANNON O'DONOGHUE, BA'89, is Acting Director, Mountain Culture, at the Banff Centre, whose flagship program is the world-renowned Banff Mountain Film Festival, screening 450 films from 30 countries each year. Mountain Culture at the Banff Centre promotes understanding and appreciation of the world's mountain places by providing a forum where people can share and find inspiration in mountain experiences, ideas and challenges.
NICHOLAS LEONARDOS, BA'90, was the recipient of a 2006 Milken Family Foundation National Educator Award. The award, worth $25,000, is given annually to unsuspecting teachers, principals and educators from around the U.S. as a way to reward, attract and retain top educators in the nation's public schools. Nicholas is a principal at South Elementary School in Stoneham, Mass.
ADAM DODEK, BA'92, is Chief of Staff to the Attorney General of Ontario, the Honourable Michael J. Bryant. Prior to assuming this position in July 2005, Adam served as Minister Bryant's Director of Policy. Adam can be reached at adam.dodek@jus.gov.on.ca.
JASON HRENO, BA'92, was awarded the Jim Burt Screenwriting Prize by the Writers Guild of Canada at the Annual Canadian Screenwriting Awards ceremony in April 2006 in Toronto. Jason was awarded this prize for his work on Two Mountains, a feature script he wrote. Jason is a television director and screenwriter who divides his time between Los Angeles and Toronto.
NADIR AHMAD, BA'93, is the Chief Resident in Otolaryngology-Head and Neck Surgery at Henry Ford Hospital in Detroit, Michigan. Nadir finished his residency in June 2007 and will attend Vanderbilt University in Tennessee for a one-year fellowship in head and neck surgical oncology and microvascular reconstruction.
JENNIFER ANDREWS, BA'93, delivered her second child, Gillian Ella Butler, a sister for Alex. Jennifer is an Associate Professor in the English department at the University of New Brunswick and the co-editor of Studies in Canadian Literature, a biannual, bilingual journal devoted to the study of Canadian literature in English and French.
PATRICK BURKART, MA'93, published Digital Music Wars: Ownership and Control of the Celestial Jukebox (Rowman & Littlefield, 2006), with Tom McCourt. Patrick is Assistant Professor of Telecommunication and Media Studies in the Department of Communication at Texas A&M University.
GERALD MICHAEL BUTTS, BA'93, MA'96, and his wife Jodi Heimpel Butts welcomed the arrival of their son, Aidan Ignatius, born on May 6, 2006. Gerald is Principal Secretary to Premier Dalton McGuinty and lives in Toronto.
ADELIA (CELLINI) LINECKER, BA'93, is a freelance business reporter and author of What Color is Your Piggy Bank: Entrepreneurial Ideas for Self-Starting Kids (Lobster Press, 2004). She and her husband, Anton, have two sons, Michael Peter and Gabriel William, and live in Los Angeles.
CAROLYN RATNER, BA'94, has joined the American Medical Association as Legislative Counsel, and works from their Washington, D.C., office.
CHRIS TAYLOR, BA'94, has published Passing It On: Life Lessons of 130 Great American Leaders, which examines the guiding philosophies and principles of Nobel Prize winners, Olympic gold medalists, senators, CEOs and other high achievers.
TIM HORNYAK, BA'95, published his first book, Loving the Machine: The Art and Science of Japanese Robots (Kodansha International, 2006). Tim is a journalist based in Tokyo.
MARLENE K. SOKOLON, BA'95, has published Political Emotions: Aristotle and the Symphony of Reason and Emotion (Northern Illinois University Press). The book examines Aristotle's understanding of emotions, relaying how the Greek philosopher's ideas resonate with current psychological theories. Marlene is an Assistant Professor of Political Science at Concordia University.
DAN KIPNIS, BA'96, and his wife Trish Mulvoy announce the birth of their first child, Eloise Michaela, in September 2006. Dan is Senior Education Services Librarian within the Education Services Department of the Scott Memorial Library at Thomas Jefferson University in Philadelphia, Pa. Dan invites friends to contact him at dan.kipnis@jefferson.edu.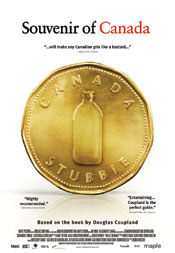 ROBIN NEINSTEIN, BA'96, directed the feature documentary Souvenir of Canada, based on the best-selling book by Douglas Coupland. The documentary, which takes a playfully nostalgic look at Canadian pop culture and identity, premiered at the Toronto International Film Festival in 2005. Robin is an executive at CBC Television in charge of production for drama and is responsible for bringing new programming and talent to the CBC. Robin's production, The Four Seasons Mosaic, earned
HEATHER SANSOM, BA'96, MA'99, ended her role running sales and marketing at the It Department Inc. in Ottawa to begin working in marketing management with Cognos, Inc., also based in Ottawa. Heather would love to hear from Professor John Shingler, as well as from fellow religious studies and political science classmates at hrsansom@hotmail.com.
SAMAN (AHSAN) ASAD, BA'98, has been working as Global Leadership Fellow and Project Manager of the Council of 100 Leaders: West Islamic World Dialogue at the World Economic Forum in Geneva, Switzerland. From 2004 to 2005, Saman studied at the School of Oriental and African Studies, University of London, where she completed a Master's in Developmental Studies.
DOUGLAS BURGESS, BA'99, was awarded a research fellowship by the Gilder Lehrman Institute of American History in New York City. Douglas will conduct research at the Gilder Lehrman Collection, and the title of his project is "Gentlemen of Fortune: Pirates, Governors and the Crown in the Atlantic Colonies, 1688-1718."
MARGARET CARLEEN, BA'99, joined the litigation practice group at Hanify & King, PC, in June 2006 as an associate. Margaret earned her law degree from Suffolk University Law School, and previously worked at Melick, Porter & Shea, LLP, in Boston as an associate, gaining experience in products liability and construction, premises and property damage cases.
MATTHIEU SOSSOYAN, MA'99, teaches anthropology at Vanier College, where he was granted tenure in 2005. Since graduation, Matthieu has given several conferences and written articles on the Kahnawake Iroquois, which was the topic of his MA research. In June 2004, Matthieu married Marie-Eve Roy and in March 2006, their son, Zachary, was born.
LEE ANNE BUSTARD, BA'00, is Vice President of the technology practice group in the GCI Read-Poland office, the Texas division of GCI Group, which itself is the public relations division of Grey Global Group. Lee Anne will provide strategic public relations counsel and program execution for clients including Dell, Global 360 and Wayport.
KENT DANIEL GLOWINSKI, BA'00, received his LLB from the University of Victoria in 2005 and now practises privacy law as a policy analyst in Toronto at Information and Privacy Commissioner/ Ontario. Kent was the recipient of the 2003 Cook Roberts Award in Aboriginal Law and regularly publishes legal articles and commentary in national newspapers.
CHRISTIAN LANDER, BA'01, married Jessica Sawrey in Los Angeles in May, 2007.
EDUCATION
---
DAVE CROSS, BEd'80, published his sixth computer instructional book, entitled Photoshop Finishing Touches. Dave works in Florida for the National Association of Photoshop Professionals, a member-based organization with 50,000 members worldwide. Dave also writes for Photoshop User Magazine, and is Editor-in-Chief of Adobe Illustrator Techniques newsletter.
SUSAN ELLIOTT-JOHNS, MEd'86, PhD'05, was appointed in July 2006 to the position of Assistant Professor in the Faculty of Education at Nipissing University in North Bay, Ontario. Susan teaches language arts and literacy while continuing her research in the area of teacher education in literacy.
ALYS GEIGER, BEd'86, was named Assistant Director of the Women's Federation Combined Jewish Appeal. Alys is responsible for outreach and the education of women in the Jewish community, as well as handling fundraising events for the Annual Women's Campaign.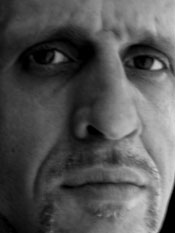 FRANK RODICK, MEd'88, is a Toronto-based photographic artist, who is represented by the Andrea Meislin Gallery in New York City. In 2006, he received rave reviews for his solo exhibit Arena. Frank's work combines traditional and modern techniques to produce dark, often haunting images that explore the human psyche. His photographs currently appear in collections around the world, including museums in Belgium, Denmark and Argentina. In a recent interview, Frank said that it was during his time at McGill that he "developed the discipline needed to be a successful professional artist." For information about Frank's upcoming exhibits, visit www.frankrodick
PETER LEESINSKY, PhD'92, was appointed head of the American Bilingual School in Kuwait this January.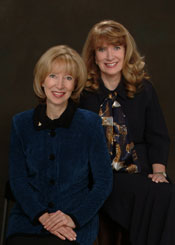 SUSAN CAMPBELL, MEd'95, and SHARON HUDSON, MEd'95, were honoured as Women of the Year in Education by the YWCA at its annual "Femmes de mérite gala" in May 2006. They were recognized for their work as Co-Directors of Collège Mother House, a Montreal institution that has provided professional training to women since 1907. The college was on the verge of closing when Sharon and Susan took over in 1995. With the support of McGill's Faculty of Education, they tailored their Master's program to saving the Mother House. The ensuing campaign was a success
EMILY BIERMAN, BEd'06, and William Bradley welcomed their first child, Syrscha Noelle Holz, into their lives in September 2006.
ENGINEERING
PETER IRWIN, PhD'74, the President and Chief Executive Officer of RWDI, a consulting engineering firm based in Guelph, Ontario, has been awarded the Jack E. Cermak Medal by the American Society of Civil Engineers. The Cermak medal is awarded to an individual in recognition of a lifetime of achievement in the field of wind engineering. Peter's experience in wind engineering dates back to 1974 and includes extensive research and consulting in wind loading, aeroelastic response, wind tunnel methods, and instrumentation.
BRIAN HARRIGAN, BEng'88, is the country representative for Zambia for the non-governmental international development organization, Africare (www.africare.org). This organization focuses on the means to improve health, food, agriculture, water and sanitation, and women's empowerment in the region.
RICHARD SURPRENANT, BEng'91, and his family returned to Alberta in 2005 after four years of living in Europe and Asia working for Shell. Richard is now managing the operations department of Shell's Scotford refinery near Edmonton.
PRAVEEN PRASANNA, BEng'96, MEng'98, and KAREN SUM, BEng'96, MEng'99, are pleased to announce the birth of their second child, Sebastian, in March 2006 in Cambridge, Mass. Praveen and Karen would love to hear from friends at praveen.prasanna@mail.mcgill.ca.
HEALTH SCIENCES
BRYCE WEIR, BSc'58, MDCM'60, MSc'63, Professor Emeritus of the University of Alberta and the University of Chicago, was the recipient of the inaugural Lifetime Achievement Award of the Canadian Neurosurgical Society in June 2006. Bryce is an Officer of the Order of Canada and a member of the Institute of Medicine of the National Academy of Sciences in the U.S.
CLAIRE (LYPACZEWSKI) MALLETTE, BScN'79, completed her PhD in Nursing at the University of Toronto, and for the past four years was the Chief Nursing Officer and Director of Professional Practice at the Workplace Safety and Insurance Board. In September 2006, Claire became the Director of Nursing Education, Placement and Development at University Health Network in Toronto.
JEAN-PIERRE FARMER, BSc'79, MDCM'83, was appointed Chief of Surgery of the Montreal Children's Hospital, part of the McGill University Health Centre. Jean-Pierre has been a staff neurosurgeon at the Montreal Children's since 1990. He also holds positions at both the Shriners Hospital and the Montreal Neurological Hospital. In 2001, he was appointed as a director of the American Board of Pediatric Neurosurgery.
LAW
JOHN C. BERTRAM, BA'58, BCL'64, received his PhD in Education from the Université de Sherbrooke in October 2005.
JEAN-PAUL HUBERT, BCL'66, retired in June 2006 after 35 years in Canada's Foreign Service, 17 of which he served as ambassador to several countries, in order to take an appointment as Visiting Associate Professor in the Department of History and Political Science at the Université de Sherbrooke. Jean-Paul was also elected to a two-year appointment in August, 2006, as Chair of the Interamerican Juridical Committee for the Organization of American States.
LEWIS KLAR, BA'67, BCL'70, LLM'73, a Professor in the Faculty of Law at the University of Alberta, was awarded the 2007 J. Gordin Kaplan Award for Excellence in Research. This award is the University of Alberta's most prestigious research award and it is the first time a member of the Faculty of Law has been named a Kaplan Laureate.
TODD VAN VLIET, LLB'85, became President of Environmental Refuelling Systems, Inc., an Edmonton-based company that specializes in fuel logistics and storage, after 20 years in private practice.
HANSON HOSEIN, LLB'92, BCL'93, owns and operates HRH Media Inc., a film production company based in Kelowna, B.C. In 2005, Hanson and his partner, Heather Hughs, produced Independent America: The Two Lane Search for Mom & Pop. In 2003 Hanson covered Operation Iraqi Freedom as a correspondent for NBC News, and helped coordinate NBC's coverage from Baghdad a year later. Hanson recently collaborated with LISA YARMOSHUK, BCL'93, LLB'93, on a series of films for the United States Agency for International Development in southern Africa.
PAUL MOEN, LLB'93, and ISABELLE DAOUST, BCL'96, LLB'96, will celebrate their sixth wedding anniversary this summer with their two young children, Beatrice and Eric. Isabelle is the senior international humanitarian advisor at the Canadian Red Cross and Paul is director of federal government affairs in Canada for Amgen, a U.S. biotech firm.
VÉRONIQUE MALKA NASSER, BCL'93, LLB'93, joined Nachman & Associates, PC, a business immigration law firm, as a Foreign Legal Consultant. Véronique specializes in international child abduction matters and will support the firm's immigration initiatives by helping those who need Canadian legal advice, particularly in the areas of immigration and family law.
ROBERT A. PETERSON, BA'96, BCL'03, LLB'03, was promoted to Senior Development Officer with the British Columbia Cancer Foundation on Vancouver Island, and will help supporters make major and legacy gifts to fund cancer research at the B.C. Cancer Agency.
HILLEL NEUER, BCL'98, LLB'98, is Executive Director of UN Watch, a non-governmental organization in Geneva, Switzerland. Hillel speaks regularly before the UN Human Rights Council and recently testified as an expert witness on UN reform at a hearing of the U.S. Congress. Hillel has also appeared on CNN several times in the last year, including a live debate with Zimbabwe's UN ambassador.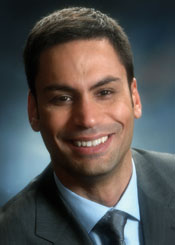 GERRY SKLAVOUNOS, BCL'98, LLB'98, was elected to the National Assembly of Quebec as a Liberal Party MNA for the riding of Laurier Dorion on March 26, 2007. Gerry has been practicing criminal law since he was called to the Quebec Bar in 1999. He has served on the board of directors for the Fondation de bourses d'études, as vice-president for public relations and advisor to the Hellenic Canadian Congress, and has been a frequent contributor to a televised Greek-language legal clinic broadcast on the CH Global channel. He is the Parliamentary Assistant to the Minister of Sustainable Development
CHRISTOPHER WATERS, LLM'98, DCL'02, is the editor of a recent book entitled British and Canadian Perspectives on International Law (Brill, 2006). The book discusses the impact of public international law on the legal systems in the United Kingdom and Canada. It also examines the contributions of British and Canadian practice to the development of international norms.
KIRIAKOULA HATZIKIRIAKOS, LLM'02, is a lawyer at the firm McMillan Binch Mendelsohn, specializing in the area of secured transactions-financing. Kiriakoula has also published a book with Lexis-Nexis Butterworths entitled Secured Transactions in Intellectual Property: Software as Collateral.
LIBRARY AND INFORMATION STUDIES
MARY MAYER HENNELLY, MLS'77, is a chapter author for the book Running A Small Library: A How-To-Do-It Manual, edited by John Moorman. Mary is the Associate Vice-President for Learning Resources at Tidewater Community College libraries in Virginia.
KEVIN MANION, MLIS'97, was elected President of the New York Chapter of the Special Libraries Association and was also promoted to Director of Information Services at Consumer Reports. Last year Kevin published Consumer Reports: Images of America (Arcadia, 2006), which brings together 70 years of photos from the archives of Consumer Reports. Kevin is presently working on his MBA at Pace University in New York City.
JEAN-PIERRE GUILLET, MLIS'06, published a children's book titled Le monde du Lac-en-ciel (Pierre Tisseyre, 2006). Jean-Pierre graduated just as his two daughters, Joelle and Dominique, began their undergraduate studies at McGill.
MANAGEMENT
RICHARD M. WISE, BCom'62, was inducted into the College of Fellows of the American Society of Appraisers (ASA). Fellowship is bestowed on accredited senior members who have made outstanding contributions to the valuation profession. Richard is Vice-Chair of the Business Valuation Standards Committee at the ASA.
MARK GALLOP, BCom'83, is a Vice-President at MacDougall, MacDougall & MacTier Inc., Canada's oldest independent investment firm. Mark joined the firm in 1998 as a portfolio manager after a career in private banking in Montreal and Ottawa.
ALEXANDER TOELDTE, MBA'86, is Executive Vice-President of Paper, Packaging & Newsprint at Boise Cascade LLC, and lives with his wife, NICOLE LAGACE-TOELDTE, MBA'87, in Idaho.
MICHAEL (BAOQI) DING, MBA'88, DPA'93, is Director of Hedge Fund Research at Altegris Investments Inc. in La Jolla, California. Prior to joining Altegris in May 2006, Michael was Vice- President at Abria Alternative Investments Inc.
KATHY FAZEL, BCom'91, was appointed Vice-President at Phillips, Hager & North Investment Management Ltd., in Montreal.
JAMIE GOLOMBEK, BCom'92, is Vice- President, Taxation and Estate Planning, at AIM Trimark Investments. In August 2006, Jamie was awarded the Institute of Chartered Accountants of Ontario's Award of Distinction, which honours CAs who demonstrate leadership and outstanding achievement in their professional lives and communities. Jamie is married to TALI HAREL, BA'93, and they reside in Toronto with their three children.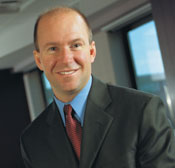 ALAIN BELLEMARE, MBA'93, has taken on additional responsibility as Executive Vice President, Pratt & Whitney Strategy and Development. He retains his current position as President, Pratt & Whitney Canada. In his expanded role, he will lead the strategic planning and business development initiatives supporting the company's short- and long-term business growth objectives. "I am very excited about this new challenge and look forward to taking on a larger role," he said recently. Alain joined Pratt & Whitney as Vice President, Manufacturing, in October 1996, was named Executive Vice President
MARIA LUISA BATTISTA, BCom'99, and her husband THOMAS J. AWAD, BEng'99, are proud to announce the birth of their son, David James, born in September, 2006.
JAWAD HUSSAIN QURESHI, BCom'00, has been a South Asia Political Analyst for the International Crisis Group in Islamabad, Pakistan, since May 2005.
RYAN ROGOWSKI, BCom'00, was promoted to Associate Director of Structured Derivatives Sales at HSBC Global Markets in London, England. Ryan recently married Karen Rogowski and they are expecting their first child.
MUSIC
AVA LEE MILLMAN FISHER, LMus'68, is a music therapist and works as the music and creative arts therapist at the West Side Mental Health Team, in Vancouver, B.C. Ava recently published an article in the Journal of Synagogue Music entitled "An Overview of Music Therapy, its Relationship to Music Pedagogy, and its Application in Empowering Jewish Adolescents with Special Needs to Succeed at their Bar/Bat Mitzvah Celebrations."
DONALD STEVEN, BMus'72, was appointed Provost and Vice-President for Academic Affairs at Rider University, in Lawrenceville and Princeton, New Jersey.
JONATHAN G. BAYLEY, BMus'75, was appointed Associate Dean of Graduate Studies, Research and Continuing Education in the Faculty of Education at the University of Windsor in Ontario.
EDMUND BROWNLESS, BMus'79, MMus'84, gave a Liederabend on Robert Schumann's birthday last July at Dr. Hoch's Konserva-torium in Frankfurt am Main, Germany, which was the year and month of the 150th anniversary of Schumann's death. Edmund has lived in Cologne and Frankfurt since 1983, singing, recording and teaching a repertoire that ranges from medieval to modern music.
ALDO MAZZA, BMus'79, Director and Founder of the KoSA Percussion Workshops & Festival, and Founder of the KoSA Academy, performed with singer Petula Clark last summer in Montreal. Aldo also performed several shows accompanying singer Frank Sinatra Jr., as well as playing in the 11th edition of the KoSA International Percussion Workshops & Festival in Vermont.
TRISHA BARTLEY, LMus'92, completed her LLB degree at the University of Western Ontario, playing regularly for Orchestra London. Trisha will be articling with the Crown Attorney's Office in London, Ont., and plans to pursue a career in criminal law while continuing to play in the Orchestra.
LESIA MACKOWYCZ, BMus'98, MMus'00, moved to Germany to begin an opera career after winning a Canada Council Grant. Lesia is singing full-time at the Stadttheater Hildesheim as a lyric coloratura soprano, while continuing to pursue other opera contracts at such opera festivals as the Eutiner Sommerfestspiele, Germany's second largest opera festival.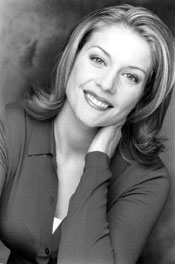 SHANNON MERCER, BMus'99, a rising star in the world of Canadian opera, recently collaborated with legendary Monty Python comedian Eric Idle, singing in the world premiere of Not the Messiah (He's a Very Naughty Boy) with the Toronto Symphony Orchestra. The comic oratorio, written by Idle and John DuPrez, is based on the Python troupe's Biblical spoof, Monty Python's Life of Brian. "The casting call was for a classically trained soprano with skills in comedy," Mercer told the Ottawa Citizen. "And that's exactly who I am." She'll be attached to more conventional fare this fall, performing Pamina in Opera Hamilton's production of The Magic Flute.
PIERRE-DANIEL RHEAULT, BMus'99, was elected president of the SOCAN (Society of Composers, Authors and Music Publishers of Canada) Board of Directors in Montreal in May 2006. Pierre-Daniel has written scores for more than 240 television programs, three feature films, over 250 CBC radio dramas, and more than 40 museum, national and international exhibitions. Pierre-Daniel is a guest lecturer at McGill's Schulich School of Music, teaching two courses in film scoring techniques.
RELIGIOUS STUDIES
LLOYD ALEXANDRA HENRY, BTh'74, is retired, but continues to serve on the Board of Regents of Huntington University, federated within Laurentian University, in Sudbury, Ontario. Lloyd also has been reappointed by Muskoka Presbytery, the United Church of Canada, to serve another three years.
SCIENCE
HUGH HAMILTON, BSc'49, MSc'50, PhD'53, is a retired senior executive and officer of the Northern Telecom Corporation. Hugh enjoyed a long and varied career that ranged over a broad spectrum including research, product development, marketing and management. His responsibilities took him to Europe and the Far East and he lived for extended periods in Zurich, Tokyo and Chelmsford, England. He and his wife Barbara live in Mississauga, just west of Toronto, where he pursues his hobbies of gardening, woodworking and writing. Hugh describes his recent book, As I Remember It: A Feast of Anecdotes, as "a kind of declaration of what I have learned about living a satisfying life." The book is available through General Store Publishing House (www.gsph.com).
CYRIL M. KAY, BSc'52, received the Outstanding Contribution to the Alberta Science and Technology Community Award at the November 2006 Alberta Science and Technology Awards. Cyril is Vice-President, Research for the Alberta Cancer Board and Professor Emeritus of Biochemistry at the University of Alberta.
CALVIN KALMAN, BSc'65, has written the book Successful Science and Engineering Teaching in Colleges and Universities. Calvin is Professor and Undergraduate Program Director in the Physics Department at Concordia University. He is also Adjunct Professor in the Department of Educational and Counselling Psychology at McGill. MICHAEL CORBER, BSc'68, retired from the Canadian public service after a 35-year career. Throughout his career, Michael worked in a number of federal departments and agencies, primarily in human resources management. Michael ended his career as Director General of Audit Operations at the Public Service Commission. Michael is married to BERYL KALMAN, BA'68, DipEd'69, who works as a research historian.
JOHN H. DOI, BSc'69, has retired after serving for 37 years as an educator in three provinces and a territory. John was a teacher, guidance counsellor, assistant principal, principal, chief deputy superintendent, superintendent and associate superintendent, and worked in two district offices and in schools at the elementary, middle, junior and senior high levels. John and his wife, Joanne, are residing in Calgary, Alberta.
RHODA MADOFF, BSc(PT)'69, retired after 36 years in physiotherapy. Rhoda reports that she now has more time to spend with her two grandsons, Edward and William. Rhoda welcomes classmates and friends to contact her at rmadoff@yahoo.com.
HELEN SAIBIL, BSc'71, holds the Bernal Professorship of Structural Biology in the School of Crystallography at Birkbeck College, part of the University of London in England. Helen was elected a Fellow of the Royal Society in recognition of her research on, among other things, the structure and function of molecular chaperones.
CHARLES W. TU, BSc'71, has been a Professor in the Department of Electrical and Computer Engineering at the University of California, San Diego, since 1988 and has been Associate Dean of the Jacobs School of Engineering at the University since 2005.
JOSEPH Y. CHEUNG, BSc'72, is Director of the Division of Nephrology at Jefferson Medical College of Thomas Jefferson University and Thomas Jefferson University Hospital. Joseph is also the Capizzi Professor of Medicine at Jefferson Medical College. Joseph's research focuses on, among other things, exercise training in postinfarction hearts, phospholemman and cardiac function, and calcium and congestive heart failure.
DR. ALAN J. COHEN, BSc'72, was appointed Adjunct Professor of Geology at the University of Louisiana at Lafayette. In addition to teaching, Alan is pursuing projects to increase scientific cooperation between geoscientists from academia and industry. Alan took early retirement from Royal Dutch Shell in July 2005, where he had served most recently as Chief Geophysicist for the Western Hemisphere. In August 2005 he lost his New Orleans house to Hurricane Katrina.
MOHAMED S. EL-AASSER, PhD'72, is Lehigh University's Provost and Vice President for Academic Affairs. He was recently elected a fellow of the American Chemical Society's Division of Polymeric Materials Science and Engineering. A professor of chemical engineering, Mohamed is known internationally for his pioneering research in polymers, particularly polymer latexes and emulsion polymerization and their application to surface coatings.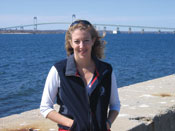 JENNIFER LILLY, MSc'05, provided weather forecasting and wind information to the U.S. Sailing Team at the Good Luck Beijing-2006 Qingdao International Regatta in August 2006. She is a meteorologist with Sailing Weather Services in Watertown, Mass., an organization that offers weather consulting and forecast services to sailors, adventurers and the wind-power industry. From glassy calm to 20-knot gusts, Jennifer deciphered daily conditions for the U.S. team. As an experienced sailor herself, her insights proved to be an advantage. Her team came home with three medals — two gold and one bronze — despite facing tough competition from 40 countries.
ALASTAIR D. MACDONALD, PhD'72, retired in December 2004 as Interim Dean of Science and Professor of Biology at Lakehead University in Thunder Bay, Ontario, after joining the university in 1969. Alastair reports spending his time now travelling the world to enjoy food and wine, gardening and catching up on his history and anthropology reading.
VIOLA POLOMENO, BSc'77, MSc(A)'81, is an Assistant Professor at the School of Nursing at the University of Ottawa. Her research and clinical interests focus on perinatal sexuality, or how to help parenting couples stay friends and lovers. Known as the Love Nurse, Viola maintains a clinical practice in perinatal education.
JOHN P. SMOL, BSc'77, has won the G. Evelyn Hutchinson Award from the American Society of Limnology and Oceanography. The prize honours excellence in any aspect of limnology and oceanography. A Biology Professor at Queen's University, John uses different biological indicators, such as fossils, to examine the ancient history of lakes and outline the consequences of pollution and global environmental change. DON BRINKMAN, PhD'79, is Head of Research and Curator of Vertebrate Paleontology at the Royal Tyrrell Museum in Drumheller, Alberta.
MONA NEMER, PhD'82, became Vice-President of Research at the University of Ottawa on September 1, 2006. Previously, Mona was the executive director for planning and development at the Institut de recherches cliniques de Montréal (IRCM), a research institute allied with both the Université de Montréal and McGill. She had also been director of the IRCM's cardiac development research unit since 1992. She is a fellow of the Royal Society of Canada and holds a Tier 1 Canada Research Chair in cardiovascular cell differentiation.
FRANCO VACCARINO, MSc'81, PhD'83, is the new Principal of the University of Toronto Scarborough. Franco is an award-winning scholar who has been internationally recognized for his interdisciplinary research accomplishments in the areas of neuroscience, addiction, mood and anxiety systems. A former vice-president of both the Centre for Addiction and Mental Health and the Clarke Institute of Psychiatry, Franco will serve as a University of Toronto vice-president in his new role.
JEAN A. BÉRUBÉ, BSc'86, is a scientific researcher with Natural Resources Canada in Quebec City. Jean recently published the 2007 edition of his book Tutto Italiano: Le guide des vins italiens disponibles au Québec. The guide describes 1,000 Italian wines available at the SAQ and gives ratings for over 2,000 wines.
SOPHIA NADUR, BSc'88, is enjoying life in London, England, working full-time as Manager of Global Coffee and New Product Design for Kraft Foods and studying part-time for an LLB degree at the University of London.
PAUL-FRANÇOIS PARADIS, BSc'88, co-authored the paper "Measurements of the thermophysical properties of liquid tungsten by electrostatic levitation," which was presented and awarded first place at the 26th Conference of the Japan Society of Thermophysics in Tsukuba, Japan, in October 2006.
MURALI RAJAGOPALAN, PhD'88, became a Fellow of the Society of Plastics Engineers (SPE) in May 2006. Fellows of the SPE are elected and recognized for their contributions to the plastics industry. Murali works as Director of Materials Research, Golf Ball R&D at Acushnet Co., researching and developing, among other things, Titleist golf balls.
BAO NGUYEN, PhD'93, took third place at the 2006 Canadian Operational Research Society's Practice Prize Competition with his study "Concepts of Operations for the Side Scan Sonar Autonomous Underwater Vehicles Developed at DRDC Atlantic," co-authored with David Hopkin, Handson Yip and John Fawcett. Bao works for NATO in Italy. VITTORIO ADDONA, BSc'00, MSc'02, PhD'06, is a statistician and has joined the Mathematics and Computer Science Department as an Assistant Professor at Macalester College in Minneapolis, Minn. Vittorio's area of research interest is survival analysis, a branch of biostatistics, which is used in studying the natural history of diseases.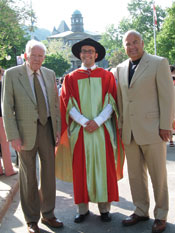 REID AIKIN, BSc'99, PhD'06, is a postdoctoral fellow at the University of Nice. His research involves the understanding of Hedgehog protein and its role in various forms of cancer. He is the third generation to have received his bachelor and doctorate degrees from McGill. His grandfather, ARCHIBALD AIKIN, BSc'41, PhD'49, and father, KENNETH AIKIN, BSc'70, MDCM'74, came before him. Although he was never pressured to follow in their footsteps, Reid remembers the impact of visiting campus with his family. "Hearing stories, seeing them point out new buildings, old ones," he says, "it was hard not to feel connected to McGill."
SIGALIT HOFFMAN, BSc'00, JESSE MORANTZ, BSc'00, and ESTHER PRINCE, BSc'99, MSc'02, graduated from the Medical School for International Health (MSIH), a collaboration between Ben-Gurion University of the Negev in Beersheva, Israel, and Columbia University's Medical Center. The MSIH is the only medical school in the world with the mission of training future physicians in global health.
DENIS LAFRANCE, PhD'03, was appointed Vice-President Quality Systems at ANRAD Corporation. Located in Montreal, ANRAD develops flat panel X-ray detectors for medical imaging applications.
VICTOR FUAD NASREDDINE, PhD'03, relocated to Pittsburgh, Pa., and works for LANXESS Corporation as a Technical Leader for Specialty Elastomers in the Application and Business Development division for the NAFTA region.
SOCIAL WORK
RUTH WHITE, BSW'88, MSW'91, is Assistant Professor of Social Work at Seattle University. Ruth is U.S. Director of the Maama Omwaana Project, a community-based "safe motherhood" project that she co-founded in 2004 with Mary Mukajanga, providing prenatal care to expectant mothers in Njeru, Uganda.
GOLAM M. MATHBOR, MSW'95, was appointed in July 2006 as Associate Dean of the School of Humanities and Social Sciences at Monmouth University in New Jersey.