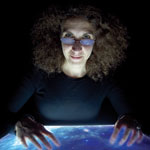 Exploding neutron stars. The very origins of our galaxy. Car pools. Welcome to the world of award-winning astrophysicist Vicky Kaspi.
BY JAMES MARTIN, MLIS'05
---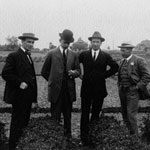 One hundred years ago, a shy tycoon and a flamboyant politico used 561 acres of Montreal farmland to create the Macdonald Campus — and rewrite the rules for agricultural education in Canada.
BY MARK REYNOLDS
---
"Cow college" no more. How researchers at Macdonald Campus are leading the global battle against famine, drought and other 21st-century perils.
BY DANIEL MCCABE, BA'89
---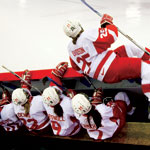 Every time they hit the ice, the McGill Martlets prove why they're one of the country's most talented and exciting teams. And they're just getting warmed up.
BY JOHN MEAGHER
---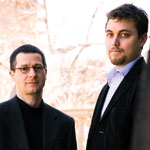 See those bleary-eyed students burning the midnight oil in the law library? They're not studying for finals — they're helping bring war criminals to justice.
BY JONATHAN MONTPETIT, BA'03
---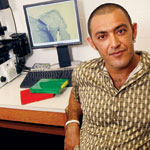 Une étoile montante s'attache à alléger le poids des souvenirs oppressants.
PAR JEFF ROBERTS, BA'00, BCL/LLB'05
TRADUCTION DE ISABELLE CHEVAL