Welcome change
I'm a graduate in English Literature and Communications from 1990, and it seems many things have changed since I was a student. After reading the Fall issue of the McGill News, I couldn't believe the efforts of various departments and staff to put out the "welcome mat" for new students.
It is great to see how far McGill has come in welcoming students and orienting them to their new surroundings. I remember how I felt as a new student, not knowing where to go, where my classes were, how far the various buildings were from each other for the mad dash between classes and getting my student ID. The "Superfrosh" leaders is a fantastic idea and I am sure they help tremendously with the orientation of new students.
My parents were at my side during that first day and I wish the Alumni Association had had a Parents Tent back then. Luckily, my father attended McGill so he was very helpful, giving me my own private tour.
It is with great pride that I say I graduated from McGill and I look forward to every issue of the McGill News.
Andrea S. London, BA'90
Toronto, Ont.
Football faux pas
I was very interested to read the story in the Summer edition about McGill and the birth of football in the 1800s by the revered Department of Athletics physicians. However, there is an error some might consider minor and others major, which I bring to your attention.
The first time McGill played a rematch against Harvard in the 20th century was at Harvard in 1951. I quote from the Old McGill yearbook of 1952: "Possibly the outstanding feat of the Club was the defeat of Harvard U., the first time in history that McGill has won a game against this team. The game was played in driving rain on a field literally swamped with water…score 3-0." An Australian, I was fortunate to be captain of the team, described in that yearbook as the most successful rugby team in McGill history.
Al Ramsay, BSc(PE)'52, MBE, OAM
Coff's Harbour, Australia
Character assassination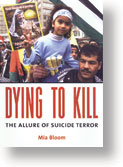 I take exception to the review in your last issue of Mia Bloom's book Dying to Kill: The Allure of Suicide Terror, where modern-day suicide terror attacks are compared to earlier legends of the Assassins.
It is unfortunate that even today, Western scholarship on the legends of the Assassins has misled many, when current thought on this subject offers new light on the origins of the legend perpetuated by early travellers and explorers in that part of the world. One has to refer to a well researched scholarly work by Farhad Daftary, who refutes the persisting theory on the history of the Assassins. One can find this publication and its synopsis at the Institute of Ismaili Studies website
Amin Merani, BA'75
via email
Requiem for a restroom
On a brief pass through Montreal last fall, I found myself again walking the halls of McGill. No longer with the push to make a class, I get a sense of calm from roaming the grounds of the downtown campus, a sense of continuance that links us through the ages. The grass and old brick buildings, smack in the middle of the city's metal and glass, to me speak of tradition.
I was hit hard, then, when I stumbled across the horrendous renovations to the former men's bathroom in the basement of the Arts Building. As much as any attachment might be formed to public restrooms, I'd had a fondness for this one. The airiness of its architecture, deep mahogany panels and imposing thick marble had always made me imagine the first students and professors in their flowing gowns. It was a vestige of Old McGill, the McGill of a single building, the beginnings of something lasting. It sounds a bit much, I know, but this isn't merely about a washroom.
What are we without tangibles of the past? It seems a popular trend these days to continually be moving forward, and faster, but we needn't blot away the past to do that. What I love about McGill is the fact that its historic buildings, with all their craftsmanship and beauty, are still in use.
Cutting the washroom in half to make compact pastel and chrome facilities for both men and women may have been a step forward for the sexes - but it could have been done with the taste and class befitting our beloved institution. Whitewashing walls to suit the colour of our new computers-and-gadgets lifestyle is the facile answer; instead we should try to combine what we've been given from the past and incorporate it into what we want for the future.
Tradition does not need to wheeze for the modern age to take a deep breath.
Dominic Mann-Bertrand, BA'99
via email
Join the party
I urge graduates of McGill who live in or near Montreal to take the opportunity to attend some of the Homecoming events in October for alumni who are being honoured. This year it will be the graduates of the years ending in 6 and 1.
I have attended some programs for the past two years and have found them very interesting and informative. I want to commend the planning committee.
Greta Blanshay Matus, BA'49, DipEd '51
St. Laurent, Que.
Ed. Note: Alumni Association Associate Director Maria Keenan, who oversees Homecoming planning, heartily endorses Ms. Matus's suggestion. She advises that some activities, like special anniversary dinners, are invitation-only, but a host of lectures, tours and the new "Classes Without Quizzes" are open to everyone. Homecoming this year happens October 19-22 and details of events at both the downtown and Macdonald campuses will be listed at www.mcgill.ca/ homecoming closer to the time.
Unbalanced statement?
I enjoyed your article on Canada's Auditor General Sheila Fraser. However, I think you overstated the difficulty of women getting chartered accountancy training in Montreal and I just wanted to clarify the impression you might have left. I had a friend, Nora Hood, from Pointe Claire, who qualified as a CA in the late '40s and Nora never mentioned any problems in doing so. (I do not know the firm she articled with in Montreal.) Incidentally, Nora, who died last March, was married to George Jones, BEng'42. George died in 2002.
John Davies, BCom'49
Delta, B.C.
Mining matters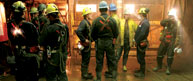 Owen Egan
We are parents of two recent McGill graduates and browsed over the Fall issue of McGill News. We were shocked by the "rah rah" article about mining and hope that more about environmental degradation and appalling human rights violations within Canada, Africa and Asia by Canadian mining companies is also taught in the mining school.
Describing the tar sands as a "gold mine" is entirely nauseating. From the New York Times: barrel-for barrel, oil sands produce 106 grams of sulphur dioxide (vs. 43 grams for conventional oil), 132 grams of nitrogen oxide (vs. 95 grams) and 78 kilograms of greenhouse gases (vs. 29 kilograms). With the tar sands, Canada will be the largest producer of greenhouse gases per capita in the world. About 82,000 acres of forest have already been cleared or otherwise disturbed.
Judith Deutsch and Dr. James Deutsch
Toronto, Ont.
Ed. note: Mining Program Director Ferri Hassani and John Mossop, BEng'55, a faculty lecturer and experienced mining engineer, respond: "We share the concerns expressed by Dr. and Mrs. Deutsch and, with the Canadian mining industry, are doing everything we can about them, short of stopping all mining activities - not a practical solution since our society requires the products of mines to produce fuel, electricity, cars, ships, computers, materials for the medical profession and so on.
Since the 1980s 'sustainable development' has been the phrase the industry lives by. We must proceed with our work with as little negative impact on society as possible and we continue to study ways to improve. As an example, before a new mine opened in Abitibi in 1994, a detailed environmental impact study had to be done, a closure plan approved by the Government of Quebec, and a bond posted to cover the cost of rehabilitation of the land. Included was the cost of rehabili-tation for a former mine on the same property.
Extracting oil from the oil sands does use a lot of energy, but the final product is of the highest quality. Sulphur, for example, is removed and sold or stockpiled at the mine site.
We have visited sites being mined and can say that the mines are doing an excellent job of rehabilitation - in fact, herds of bison have been reintroduced in some areas and are flourishing.
We are not aware of human rights violations in Canada and as for Canadian mining companies in other parts of the world, we believe they are committed to applying Canadian standards wherever they operate.
The natural resources sector has a huge impact on the environment and an equally significant impact on the Canadian economy. Mining employs 700,000 people, directly and indirectly, in the extraction and processing of materials. Our industry is not perfect, but we are striving to be in the future."