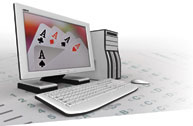 The Internet is a virtual shopping mall for term papers, yet many universities have a one-line policy on cheating: "Don't plagiarize; it's wrong." The News takes a look at McGill's stance on academic integrity.
Take a tour of McGill's Sports Hall of Fame, honouring the athletes and teams who have dazzled us since the University's early days.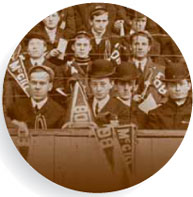 Des étudiants de McGill triés sur le volet dévoilent la clé de leur réussite.
A new building, a world-class sound studio, and a vibrant mix of student musicians, leading edge researchers and professorial talent put the faculty at the top of the charts.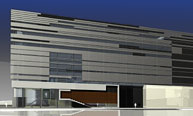 Little Big Man; Bird Brains; Mac Challenged to Help "World Gone Mad"; Improvaganza; Covering the Musical Map; Kudos to Cotler; Promising Documentary Debut; She Manages Moguls; Stompin' at the Savoy; Historical Detectives; From Backpack to Briefcase; The Return of the Ring.
Prima Donna Donalda