Students in McGill's mining engineering program can be real gold diggers - literally. Industry is lining up to offer them jobs once they've done their time in the mines.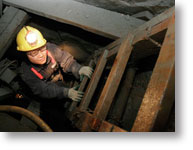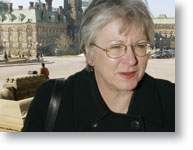 Civil servants don't generally attract newspaper headlines and the kind of adulation usually reserved for hockey stars and Hollywood icons. But then, Auditor General Sheila Fraser, BCom'72, is no ordinary civil servant.
Selon Mario Bunge de McGill, un philosophe qui a passé des décennies à décoder la physique quantique, les meilleurs scientifiques carburent à l'imagination tandis que les meilleurs spécialistes des sciences sociales s'attirent de puissants ennemis.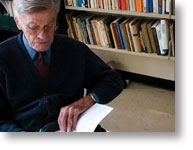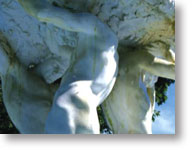 The brainchild of a piano prodigy. The creation of a super-rich sculptress. Discover the naked truth about a campus landmark that has been part of the McGill scenery for eight decades.
Away From Home; Dental Detective; Ping-Pong and Politics; Producer Pow-Wows; Clean Sweep; No Space for Mistakes; Getting off to a Fresh Start; Big Job in Baghdad; Playing with Pop Culture; McGill Rolls Out the Welcome Mat