McGill Architecture professor Robert Mellin, MArch'84, explores the rich heritage of a tiny Newfoundland fishing village called Tilting.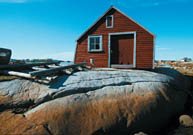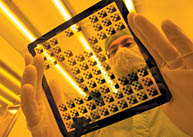 Nanotechnology is a big deal these days, and top researchers are making McGill the nano-centre of the country.
Les étudiants de la Faculté de gestion veulent percer le secret du succès de l'innovation sociale. Pour les aider à y parvenir, la Faculté leur offre de nombreux cours sur l'innovation et sur les impacts sociaux des entreprises.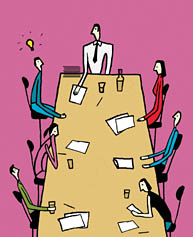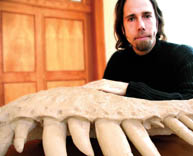 Paleontologist Hans Larsson, BSc'94, ventures from Africa to the High Arctic to dig up the history of our planet.
Three Scholars Off to Oxford, Online at the Info Commons, Speeding Medical Discovery, Macdonald's Spider-Man, McGill and Montreal an Appealing Combination, African Adventure, Trio Taking Charge, Team China Takes the Ice, Not Just Another Pretty Face, Sounding Great, A Talent for Translation
When Rocks Hit the Roof