McGill Bound

Parents around the world are remodeling their kids' bedrooms after many of them left the nest to take up residence in Montreal this fall and study at McGill. Some of our newest scholars attended one of the many student send-off parties, a good head-start to the school year in a casual and fun environment hosted by Alumni Association branches.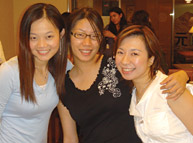 Canada Day in California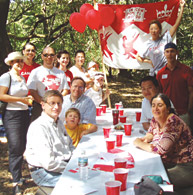 The Northern California branch of the Alumni Association got together for some expatriate celebrations and a Canada Day picnic at Huddard Park in Woodside, California.
MSE on the Road
Director of the McGill School of Environment Nigel Roulet is thanked by Alexandra Cowie, BSc'50, after he gave a lecture on climate change to the Alumni Association branch in Victoria in May at the University Club, University of Victoria.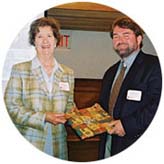 Visit from the Auditor
Auditors don't usually find themselves as guests of honour, but with Auditor General Sheila Fraser, it's another story.The McGill alumna has become something of a folk hero for taking the government to task, and members of the Ottawa Alumni branch were delighted to have her as their guest at their Annual General Meeting at the National Arts Centre in June.

Blossoms in Brooklyn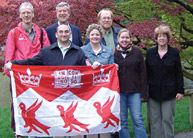 New York alumni took in a spring tour of the Brooklyn Botanical Gardens in April and enjoyed a buffet lunch in the Garden's Steinhardt Conservatory.
Anniversary Evening
The tenth anniversary of the McGill Head and Neck Cancer Fundraiser was held at the McCord Museum in May to support research initiatives in the Department of Otolaryngology at McGill. Pictured here are Saul Frenkiel, BSc'67, MDCM'71, Chair of the Department of Otolaryngology, and Dean of Medicine Abraham Fuks, BSc'68, MDCM'70.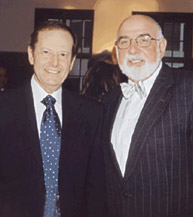 A View of the Bay Area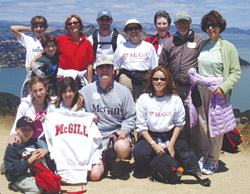 Members of the Northern California branch went hiking in May to one of the most picturesque spots in the San Francisco Bay area - the top of Mount Livermore on Angel Island.
Victoria Picnic
The Victoria branch of the Alumni Association joined in the annual Canadian University Alumni Picnic in July. Hoisting the McGill flag are branch president Tim Houlihan, MUP'76, and David Rodger, MDCM'35.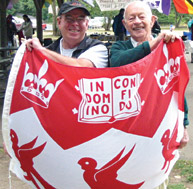 A French Connection
Principal Heather Munroe-Blum visited the McGill France branch in May for a special evening at the Délégation générale du Québec, with over 80 alumni in attendance.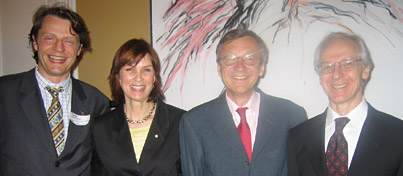 At the Yacht Club
Nova Scotia alumni gathered for an evening of McGill memories at the Lunenburg Yacht Club in June.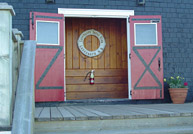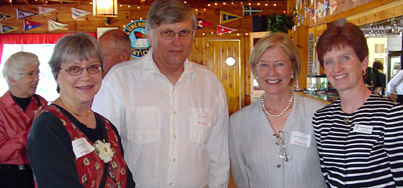 Toronto Takes the Cake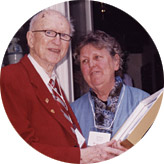 Over 100 members of the McGill Alumni Association of Toronto were welcomed by John, BCom'68, and Nancy Kellett, BA'70, MLS'73, in their home for the Annual General Meeting and Garden Party.