Tilting, Princeton Architectural Press, 2003, $24.95, by Robert Mellin, MArch'84.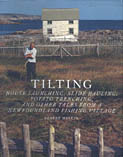 A well-written and beautifully illustrated book by McGill architecture professor Robert Mellin, Tilting interweaves tales of the lives and lifestyles of the inhabitants of this small fishing village on Fogo Island, eight miles off the northeast coast of Newfoundland, with descriptions of the various buildings they have constructed. The result is an extraordinary example of the merging of the social structure of a community with the physical structure of the village and its buildings.
The book's subtitle - House Launching, Slide Hauling, Potato Trenching and Other Tales from a Newfoundland Fishing Village - gives the reader an indication that Tilting is not your typical Canadian village. First settled in 1752, it is a community of Irish descendants who have fished and farmed there ever since.
Although the origin of the name Tilting is the subject of some debate, the most believable explanation seems to be that it got its name because it was a place where fishermen used to tilt - that is, head, split and salt their fish.
The village consists of small, brightly painted houses and outbuildings surrounding the harbour in what at first appears to be an informal settlement pattern but is, in fact, the result of the forces of nature and the needs of the families that have lived there for so long. In the words of the title of chapter one, it is a place of "rugged landscape, strong people, fragile architecture."
One unusual feature of Tilting is that the residents do not live in normal subdivisions but in neighbourhoods that are named for the families who live there. Land tends to stay in the family over time, resulting in the phenomenon of "house launching." When a house is sold the sale usually does not include the land, so the house is moved - or launched - to another site. This has been the tradition since the time that launching was done by 75 to 80 men pulling the skids that supported the house during the relocation.
Author Mellin, ever the architect, does a brilliant job of describing the buildings through drawings, photographs and text. Methods of construction, passed on through generations, are described in detail but not to the extent that it will bore general readers. Locally made furniture and small hooked floor mats are also studied, along with landscaping features such as fences and root cellars.
Interspersed through the book are lengthy quotes from the people of Tilting, providing the reader with an apparently unedited piece of oral history. Many interviews were conducted in people's homes in the late afternoon, starting in dim light and ending in near darkness, for in Tilting there is a reluctance to turn on the lights too quickly. People prefer instead to take time in the changing evening light to reflect on the day's events.
Winning the confidence and eventually the friendship of the villagers that allowed Mellin to gather the quality of information presented in this book required a commitment of time and an abundance of skills. A disengaged observer, however brilliant a researcher, would never have been able to complete this work. In a close-knit community such as Tilting where nobody locks their doors, where you don't even knock before entering a home, a person thought to be merely pestering people for information or, in the local parlance, "scourging" people with questions, could not have gathered this depth of material.
While readers of this review now have some understanding of the term "house launching," to understand "slide hauling" and "potato trenching" you will have to read the book. I know you will enjoy it.
Derek A. Drummond, BArch'62
Macdonald Professor of Architecture
Respectable Burial: Montreal's Mount Royal Cemetery, McGill-Queen's University Press, 2003, $49.95, by Brian Young, photography by Geoffrey James.
For those interested in the last 150 years of Montreal history - its cultural development, its changing religious complexion, the role of wealth and the voice of the poor, the importance of the landscape - there is no better institution to study than Mount Royal Cemetery. McGill history professor Brian Young, who earlier gave us The Making and Unmaking of a University Museum, on the McCord, here gives us a remarkably colourful and lively social document.
Founded in 1852, Mount Royal Cemetery is the final resting place of many distinguished Canadians, including Sir John Abbott, hockey star Howie Morenz, writer Mordecai Richler and victims of the Titanic. Over the years its administration has been marked by intricate and sometimes contentious negotiations between influential families and agencies that articulated the concerns of paupers; among Protestants, Catholics and Jews; and among those who have seen it develop from a relatively small rural site to a major urban symbol of decorum and civility.
There is detailed information here on the massive mausoleums of the Molson family and the eight-inch mounds which were the humble markers of those without the means to pay for a headstone. There is also commentary on the need for proper burial practices. In the 1850s, for example, McGill medical students were known for their ability to secure from Montreal cemeteries and mortuaries fresh cadavers for dissection classes. Young quotes an unpublished manuscript from 1919: "Freshly made graves were marked by the guardian (in return for a bribe) and students went up at night, disinterred the bodies, buried usually the previous morning, removed all clothing, wrapped them in blankets and tobogganed them down Cote des Neiges Hill." Not until years later, when embalming practices changed and digging equipment was capable of breaking up the frozen winter ground, did such practices cease.
We are also told of Orangeman Thomas Hackett, whose epitaph declared that he was "Barbarously Murdered" in 1877 while "Quietly Returning from Divine Service" by "an Irish Roman Catholic Mob." The trustees of the cemetery, who had the right to remove improper or offensive monuments, had that last phrase excised from Hackett's headstone in 1881.
Respectable Burial includes a suite of two dozen colour photographs by the distinguished photographer Geoffrey James, who has produced books on Italian gardens, the Roman countryside, and the city of Lethbridge. Last year he won two of the most important prizes awarded to Canadian artists - the Gershon Iskowitz Prize for sustained artistic achievement and the Roloff Beny Award for his book, Paris, and his work here is both serene and evocative.
Also illustrating almost every page is extensive archival information from the history of the cemetery, including advertisements of the day promoting such items as marble "monumental manufactures," drawings of early plans for the property, and a document from 1825 setting out gravediggers' fees.
Throughout the book Young establishes an informal and informative tone that is a delight to read and a constant source of historical intrigue. For those who have not seen Respectable Burial, it may seem curious to give a book on a cemetery such unrestricted praise. But this beautifully produced book is an abundant and provocative source of insight into an institution originally designed to provide "Romantic attempts to link the end of life to the course of Nature, and of an undiminished historic Protestant mission of somehow making Death instructional of Life."
Peter O'Brien, MA'85
Help! I've Inherited an Attic Full of History, Ontario Genealogical Society, 2003, $33, by Althea Douglas, BSc'47, MA'58.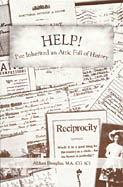 Althea Douglas has written a useful book for anyone with a surplus of dusty, musty "treasures" hiding in attics, basements or crawlspaces. While not perhaps the most exciting of subjects - let's face it, clearing out attics and sorting through boxes is not exactly a party - it is nonetheless interesting. Author Douglas, an archivist and genealogist, includes several snapshots, presumably culled from her own adventures in attic cleaning, and, thankfully, provides clear and simple instructions as to what to do with all those boxes of...things.
We are guided through the immensely difficult task of getting started, given advice as to how to handle antiques, and preserve and protect documents, textiles and other materials. Best of all, there's a guide as to what may be valuable. Appendix A, for example, is devoted to "not before" dates, chronological lists that show when certain popular items were introduced. Though there aren't any price listings, Douglas does point out logical identifiers: a Barbie doll your aunt gave haircuts to is worth only the memories, while a pristine set of Tinkertoys great-grandpa never took out of the box is probably quite valuable.
She suggests saving handwritten letters and notes, as they often provide insights into ancestors' lives more than old copies of the Eaton's catalogue. Douglas also has pointers on how to best display your new-found treasure, be it quilt or daguerreotype. This book will be welcomed by antiques enthusiasts, family-history buffs and anyone whose pack-ratting has accumulated that "attic full of history."
Sarah Pringle, BA'05
Early Evening Pieces, BuschekBooks, 2003, $15, by Marianne Bluger, BA'67.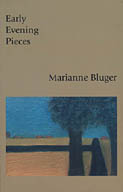 Early Evening Pieces is Marianne Bluger's eighth collection of poetry, nine poems that, with simplicity and grace, describe mundane events such as highway driving and the onset of winter as things of beauty. Though written in the Japanese forms of tanka and haiku, her poems have a distinctly Canadian flavour, describing seasons and scenery familiar to many: the shovelling of snow, the smell of paper mills, driving to the old quarry pond. "Goldenrod & Asters" is a definite favourite, though it may be because it echoes the seasonal change currently underway. Other gems are to be found in "Flight," with Bluger rather playfully describing travelling by air, and "Gusts," which encapsulates the full range and nature of spring.
Bluger's tanka and haiku have gained her international recognition, and she was recently honoured with a Hoshito-mori prize in Japan. She is currently at work on Trout Evenings, a tanka companion volume to Early Evening Pieces.
Sarah Pringle, BA'05
McCallum's Island, JMAC Records, 2002, Jon McCaslin Quintet.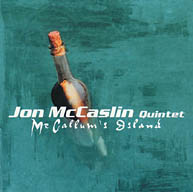 This debut CD features all original compositions from drummer and McGill Jazz Studies graduate Jon McCaslin, BMus'99, MMus'02. Yet another example of some of the outstanding talent coming out of the jazz program at McGill, McCaslin's quintet features some of the city's best young players on melodic and swinging contemporary jazz. The Canadian Prairie-born McCaslin - still in his twenties - has performed as a drummer with innumerable players on the Montreal jazz scene, including the late Charlie Biddle, Greg Clayton, Remi Bolduc and Kevin Dean, as well as the McGill Jazz Orchestra and the Montreal Jazz Big Band.
Here leading his own band, McCaslin's talent for composition is revealed, and he is ably supported by fellow alumni Kenny Bibace, BMus'96, on guitar, Chad Linsley, BMus'03, on piano, and brothers Jeremiah McDade, BMus'02, and Solon McDade, BMus'02, on tenor saxophone and bass respectively. McCaslin never lets his drumming get in the way of the music and has a light, creative touch. The requisite drum solos (it's a drummer's record after all) come surprisingly as a short, two-part solo drum suite entitled Jon" that is a salute to swing drummers of the 1930s. All players are in fine form, making for really pleasant listening throughout, with "Baltimore Road," "Fields of Wheat," and "Pepper's Groove" being some of the notable tracks on the CD.
Andrew Mullins