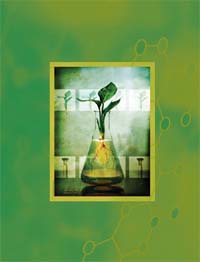 Meet some McGill professors who are charting a new course for an old science
Upstream, downstream: the concepts are idyllic, until they are turned into metaphor. Industry and individuals use chemicals in factories, plants and homes - that's upstream - and then wash them downstream, into the environment and the organisms - people included - who inhabit that environment. But there are opposing scenarios. Upstream, chemists work to develop environmentally sound, "green" chemical processes. Downstream, scientists and engineers are developing better ways to investigate and extract the pollutants already in the environment.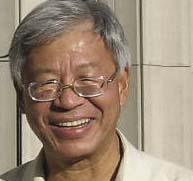 Welcome to the world of green chemistry, a world in which McGill researchers are playing an important role. "Green chemistry is a new science which will bring all the benefits of chemistry without the costs to the environment," says McGill's Professor Emeritus of Chemistry Tak-Hang Chan, a pioneer in the field.
Green chemistry is by nature environmentally friendly, but it can also be cost effective for businesses, which could, for instance, end up spending far less on toxic clean-up in their manufacturing processes. It will affect all sorts of things in our daily lives: pharmaceuticals, paper recycling, pesticides, computer chip manufacturing, biodegradable soaps, pressure-treated lumber, or the type of paint you use in your home. "It's a way of thinking as well as an area of research," says Chao-Jun Li, PhD'92, a newly appointed professor in the Department of Chemistry and the Canada Research Chair in Green Chemistry. "Green chemistry is really a new philosophy."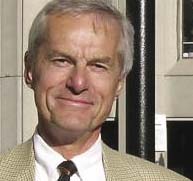 The field is young. The term has been around for only a decade, the research a bit longer - but at McGill it has deep roots. Li, one of the discipline's brightest lights, earned his doctorate from McGill in 1992, studying under Chan, whom he calls the father of green chemistry in Canada, and David Harpp.
But this new science and philosophy come with some challenging constraints. The American Chemical Society identifies 12 guiding principles for researchers, including the use of safer solvents, renewable raw materials, the development of energy-efficient processes, and the application of "atom economy" - designing processes that incorporate all of the materials used into the final products.
For example, imagine a chemical reaction in which the initial materials A and B yield C and D. In conventional chemistry, C is the desired product and D is usually waste material, occasionally toxic, which must somehow be disposed of. In the atom economy approach, either the process would be reworked so that new versions of A and B would produce only C - the desired material, with no waste - or both C and D would be useful materials and nothing need be discarded.
"Green chemistry isn't only good for the environment," Li points out. "Some industries are still using chemical reactions that were developed a century ago, and they create a lot of waste. In the long run, green chemistry is more efficient and less expensive."
With researchers such as Li, Chan and Professor Emeritus Robert Marchessault, PhD'54, another pioneer of the field, McGill has become not only the Canadian leader but also one of the world's most active universities in this field. The Canadian Green Chemistry Network, so far a loose amalgamation of researchers, has 56 members, with 12 at McGill - by far the largest contingent for any one institution. In addition, says Chan, there may be as many as 40 other McGill researchers whose work touches on green chemistry. This July, McGill's international prominence will rise even higher as it welcomes participants from across the Americas to the third American Chemical Society Green Chemistry Summer School. The ever-active Li plays the role of host and Chan is involved as an organizer.
Creativity in the Beaker
With the threat of environmental collapse constantly in the news, the ratification of the Kyoto Accord and the promise of increasingly stringent regulations on industrial waste, green chemistry is rapidly becoming a University research priority. "Every third position we hire for goes to green or environmental chemistry," says Bruce Lennox, Chair of the Department of Chemistry. "And green chemistry is especially suited to the academic environment because it is about invention," he explains. "You cannot incrementally improve a bad process; you only get one that is not quite so bad. Making processes green requires inventing new chemical reactions, an incredibly creative process which demands an academic environment. It is very difficult for a private sector company to send 50 chemists off to be creative and invent new reactions - that simply isn't the way they work."
McGill, however, has plenty of researchers exercising their creativity in the labs. Li's research crosses environmental, chemical, medical and pharmaceutical applications, and in 2001 he won the prestigious U.S. Presidential Green Chemistry Challenge Award for his work on catalytic reactions in air and water. "Usually these reactions require an inert gas or an organic solvent. So using water and air demands a totally new way of doing chemistry," says Li.
The advantage, though, is immense. There is no hazardous waste, and much less energy consumption. Chemical syntheses are achieved in fewer steps. And once these processes are established, they can lead to more general tools for efficiently and economically creating compounds. Li has also worked closely with medical collaborators and has one patent pending for a promising new class of anti-cancer compounds and another with researchers from the McGill Cancer Centre and other institutions. In addition to his research, this year Green Chemistry, the field's main aca-demic journal, named him its new associate editor for the Americas.
And Li is hardly alone. Chemistry assistant professor Karine Auclair focuses her research on enzymes, especially as they can be used to prepare pharmaceuticals. "An enzyme is a very long organic molecule, formed by a chain of amino acids attached head to tail and then folded upon itself," she explains. "And they are fabulous chemists. A reaction that takes us many steps, as well as heat and a lot of chemicals, an enzyme will do at room temperature, in water, very quickly, and with a high turnover." In addition to the benefits of using water, the lack of heat means the reactions demand much less energy, and the purification process is also more efficient, as an enzyme is such a large molecule that it is easy to separate from smaller ones.
There are complications, though. Water cannot be used for all reactions, as it often interferes with the process, and the alternatives - organic solvents such as ether or chloroform - are toxic or flammable. Using enzymes in these solvents would at least minimize the number of toxic substances also added to the mix, but enzymes often break down in them. One major challenge is to develop mutant enzymes that will withstand this environment or, even better, work in less toxic solvents.
"Nature is so great at doing things it needs that it's very hard for a synthetic chemist to compete," says Auclair. "If we can follow nature's example and harness its power by making small modifications to enzymes, which would allow them to work in organic solvents, we could perform many chemical reactions differently."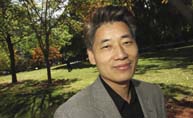 Chao-Jun Li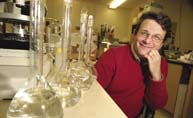 Bruce Lennox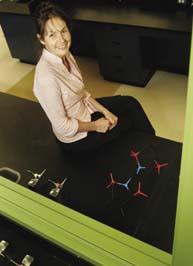 Karine Auclair
Photos by Owen Egan