An amphibious robot spawned in the McGill labs of the Centre for Intelligent Machines shows its stuff at the Bellairs Research Institute in Barbados.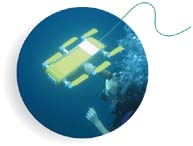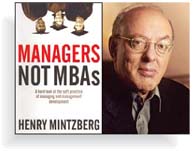 After recent high-profile corporate scandals, public confidence in leadership and management has taken a real hit. The way universities train managers may be part of the problem, says management iconoclast Henry Mintzberg.
Le Bureau de transfert de technologies aide les ingénieurs à s'occuper des aspects commerciaux du monde nouveau de l'entrepreneuriat universitaire.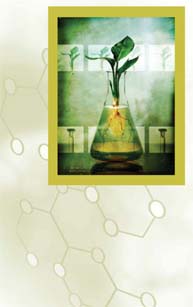 An old science adopts a new philosophy that makes both environmental and economic sense. McGill has become one of the world leaders in the field of green chemistry.
A Matter of Degrees; From Chambers to the Chambre; Let's Get Crackin'; McGill's Fab Four; 10,000 and Counting, The Accidental Physician; McGill Remembers; Au Revoir to Vinet; PR for Pageants; Wrong Read on Reagan; Young Man Goes West; Brain Gain Maintained.