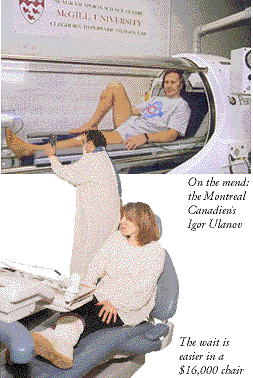 MOST EXPEN$IVE SEAT
Wonder why those fillings don't come cheap? Try the cost of supplies, like the $16,000 dentist's chair. McGill's McCall Dental Clinic has 33 of them, paid for by 360 alumni in a special campaign to upgrade equipment and save the Faculty of Dentistry from closure. At $16,000, you can bet on comfort. And computerization allows the chairs to recline at all angles, ensuring student dentists get the best inside look. An added perk is the wonderful feature that allows the rinsing water to be warmed up for those with a sensitivity to cold water!
But the $16,000 dentist's chair seems a poor cousin when compared to the $250,000 Cleghorn Hyperbaric Chamber which is used to treat injuries. It works on the principle that increased pressure combined with concentrated oxygen decreases tissue damage and speeds up recovery periods -- technology crucial to athletes, for instance.
The Montreal Canadiens are using the chamber (last season, 10 players received treatments; one of them was Igor Ulanov, who watched The Hunt for the Red October while mending). The hyperbaric chamber was manufactured by the Perry Biomedical Corporation and leased to McGill by its chairman, Kerrigan H. Turner, and his family. Other donors to the project included the Molson family, the Ed Ricard Fund of the Montreal General Hospital, the Maurice Richard Foundation, the Canadian Arena Company, and John and Pattie Cleghorn.
Contrary to popular opinion, oxygen is not free. McGill pays the cost of running the generator necessary to produce and compress the oxygen. With a doctor's referral, treatments are covered under medicare for serious injuries such as carbon monoxide poisoning, nitrogen narcosis (the bends), and severe burns. The treatments for athletes cost $400 for a two-hour session and are not covered by Quebec Health Insurance.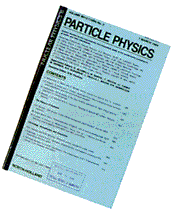 MOST EXPEN$IVE JOURNAL
A trip to the Physical Sciences & Engineering Library leads to the most expensive academic journal on campus. Nuclear Physics was the priciest serial McGill bought in 1997, at $26,421 for 12 issues each per year. Not one to flaunt its status, Nuclear Physics is unassuming in nature -- with a table of contents listed on a plain cover.
It is published by North-Holland Publications, a division of Elsevier Science, in Amsterdam. Librarian Marika Asimakop-ulos explains: "This journal is of the highest quality and the electronic version is only available to print subscribers so McGill has to buy it." We contacted the Nuclear Physics people to ask why it is so expensive. The editors passed this request on to the publisher. No word, yet.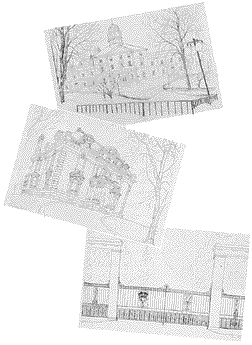 MOST EXPEN$IVE BUILDING
Do we settle this question through tax evaluations or sentimental recollections? In speaking to Mont-real architect Julia Gersovitz, BSc(Arch)'74, BArch'75, it appears value is highly subjective. "Valuable has a different meaning than expensive, and it's hard to know what is the most expensive because accurate records of older building costs don't exist and calculating for inflation is a factor," she explained. "Certainly, the oldest building on campus is the Arts Building, so that has value. A building with rich architectural integrity is Hosmer House (it is the home of Physical and Occupational Therapy at 3630 Drummond St.) A strong defining symbol of McGill is the Roddick Gates; although it is not a building, obviously, it is a structure with value because of what it symbolizes," Gersovitz said.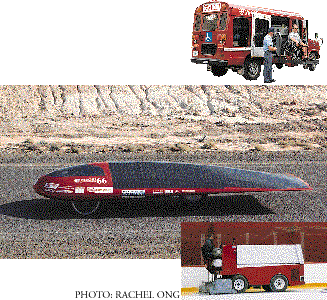 MOST EXPEN$IVE MOTORIZED VEHICLE
You can see McGill's most expensive vehicle as it makes a cross-country tour this June and July under the banner "Team Northern Sun." The $100,000 solar-powered car was built by engineering students and will travel from Vancouver to St. John's. Its two-horsepower engine can reach speeds of 100 km per hour, and one lucky driver, preferably small and thin, drives the car.
A more accessible vehicle is the new van for disabled students which cost $69,257 (purchased with alumni donations to the Alma Mater Fund). The van makes getting around the treacherously icy McGill campus in winter tenable -- whose idea was it to build McGill on a mountainside, anyway?
Then there's the good old Zamboni at the McConnell Winter Arena. Named for the manufacturer, it is valued at $65,000.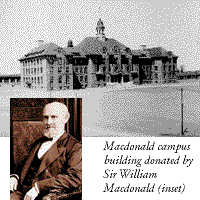 MOST EXPEN$IVE GIFT MCGILL EVER RECEIVED WAS...
The biggest one-time donation to McGill University was from Sir William Macdonald. In 1906, the tobacco baron donated land and buildings in order to add agriculture to McGill's curriculum. Stanley Frost, Director of the McGill History Project, says, "Sir William own-ed the land, constructed the buildings needed (such as teaching laboratories, classrooms, living quarters for both staff and students) and then endowed the whole to McGill University. The exact cost of the construction and the value of the land are not known because Sir William was a very private man and he kept his papers private." His original en-dowment is now worth about $70 million.
When pledges are realized for the The McGill Twenty-First Century Fund campaign (which ran from 1993 to 1996), the largest single gift in recent years will be that of Richard Tomlinson, PhD'48, a scientist and avid marathon runner. Tomlinson has already demonstrated his interest in athletics through funding Tomlinson Hall in the Athletics Complex and his campaign pledge in company shares is expected to be directed to McGill's science and technology efforts.
Other stand-outs in the most expensive gift category include the $12 million donated by the McConnell Family Foundation ($10 million for scholarships and $2 million to the Montreal Neurological Institute for molecular medicine), and the personal gift of Charles and Andrea Bronfman, who established the McGill Institute for the Study of Canada with a donation of $10.8 million.
MOST EXPEN$IVE SALARIES: ADMINISTRATORS' SALARIES
Professors' salaries are information protected by Quebec law under "An Act respecting Access to documents held by public bodies and the Protection of personal infor-mation." But public administrators' salaries are a different story.
The following administrators' salaries (1997) are public information. McGill's best-paid administrators are Principal Bernard Shapiro, BA'56, LLD'88, ($191,000); the dean of medicine, Abraham Fuks, BSc'68, MD'70 ($165,400); vice-principal (administration & finance) Phyl-lis Heaphy, BA'70, DipPubAcct'82 ($150,000); dean of the faculty of management, Wallace Crowston ($144,152); followed by the vice-principal academic, Bill Chan ($136,842).
McGill University salaries aren't by any means opulent when compared to nine similar Canadian universities. VP Heaphy's salary was most competitive in the 89th percentile followed by the Dean of Management in the 83rd. From there, things plummet. The Principal's salary is in the 50th percentile, the Dean of Medicine's in the 29th, and the worst, VP Academic, in the 13th percentile. Meanwhile, McGill's Dean of Students, Dean of Arts, and Dean of Science are the worst paid of all their colleagues at the nine other universities with salaries in the last percentile.
MOST EXPEN$IVE ALCOHOLIC DRINK
Well, its name says it all. The most expensive drink on campus is a "Zombie" at Thomson House where the graduate students shell out $8.55 for the popular mixed drink which includes three types of rum (light, medium, dark), lemon, lime, and grenadine, served over crushed ice. How much rum? Three ounces in total. At Gert's, the $6.25 Zombie is made with 1 1/2 ounces of light rum, 1 ounce of dark rum, orange juice, and grenadine. Gert's also runs a brisk business in the similarly priced "Long Island Ice Tea" made with 1/3 ounce of vodka, rum, gin, tequila, triple sec, lemon juice and cola.
The Faculty Club cited its most expensive drink as the $6.75 Cognac Martell, a 1 oz. digestif, and the most expensive bottle of wine as Domaine de l'Ile Margaux, a $37.50 bordeaux. No zombies there.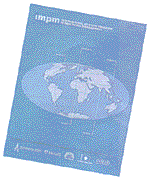 MOST EXPEN$IVE TUITION
International students are facing the most expensive tuition on campus as government subsidies for them fall by the wayside. The top rate is paid by international students in the Faculty of Dentistry who face an annual tuition bill of $32,000. This is a lot more than international medical students who pay $15,500 or international MBAs who must chip in $16,000.
Then, there are the really big ticket programs, the private programs, where corporations or governments are expected to pick up the tab. The International Master's Program in Practicing Management developed by management professor Henry Mintzberg will run you US$42,500 and another US$5,000 if you want the degree plus all travel expenses to five international campuses. All students are sponsored by companies, governments or development organizations. Program advocates point out that this program is cheaper than similar American programs. Few Canadians have managed to find sponsors to date.
MOST EXPEN$IVE LIBRARY FINE
Libraries are a haven of letters and words. Yet the tardy and careless can cause numbers to enter the picture in a big way. There are fines for tardiness and, of course, fines for lost books.
Late fines are 50 cents a day per book. If a book has been recalled the charge rises to $2 a day. Overdue reserve books cost 2 cents per minute -- to a maximum of $20.00 per day. If the reserve item is on a 7-day loan, the charge is $2 per day.
But all this pales in comparison to, heaven forbid, the "Lost Book." McGill charges the replacement cost plus a $50 processing fee, a $5 billing fee, a $10 binding fee (if applicable) plus any accrued late fines.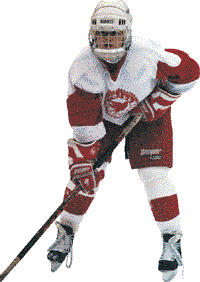 MOST EXPEN$IVE ATHLETIC EQUIPMENT
Hint: it's green and couldn't care less about chlorophyll. McGill first obtained Astro-Turf® courtesy of the Olympic Installations Board when the 1976 Olympic field hockey competitions were held at the Percival Molson Stadium. In 1988, new Astro-Turf 8® was installed -- with help of the Molson Family -- at a cost of $1 million, making it the most expensive piece of "athletic equipment" on campus. (The Athletic Director is quick to point out it's cheaper to have Astroturf than maintain a grass field, and the Astroturf allows the field to get more use.)
The next costliest item is the "Wilson G. McConnell" rowing shell, which with oars and coxswain speaker system is worth $27,000. Donated by the McCon-nell family in 1993, it is rowed by the heavyweight men's eight.
The most expensive athlete to outfit is a hockey player. Equipment costs about $1,300 per athlete. The men's equipment manager, Earl Hawke, and women's team manager, Dan Madden, must solicit donations to offset costs. The Redmen dress 24 players. Helmets range from $70 to $110; shoulder pads go for $125 for forwards to about $175 for defensive players. Socks cost $35. Team jerseys are more than $100 each, after the McGill crest is added, plus players' names and numbers. Multiply that by two (one jersey for home and one for away). Wooden sticks range from $50 to $125, aluminum shafts cost more at $100, with blades adding $20 to $25 to the tally. Skates are usually more than $300, even if bought on sale. But McGill men are fortunate to have a good sponsor: the Bauer company pays for skates, helmets and uniforms -- a deal worth about $25,000 per year. McGill pays for the rest of the equipment.
The women obtained sponsored equipment two years ago and this year traded in some old equipment to buy new helmets. Women's hockey is not one of the seven funded women's programs, so all equipment must be bought by the athlete or sponsored. But with the advent of a first national championship last year and increased attention to the sport, the McGill Athletics Board gave a special $10,000 grant to the Martlets for expenses.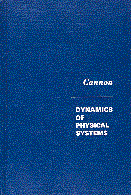 MOST EXPEN$IVE TEXTBOOK
Ah, the cost of textbooks. Well, in the first place, stay away from the sciences. The most expensive textbook, re-searched by walking the stacks of the bookstore, was Dynamics of Physical Systems by Robert H. Cannon, Jr. (McGraw-Hill), at $154.95. This is a 904-page text for course 305-412B Mechanical Engineering, "Dynamics of Systems." Then there are courses which require multiple texts: English Literature, for example, whose multiple novel requirements can easily add up to this amount.
Sometimes, professors request specific books to complement their lectures. If the book is unusually expensive, the Bookstore alerts the professor. Andrew Booth, from the textbook department, says, "Most professors are very conscientious about the increasing costs of textbooks and do try to find a balance between a suitable text and one that isn't priced too high."
MOST EXPEN$IVE GEM: THE DISAPPEARING DIAMONDS
We heard McGill had a set of diamonds displayed in the Frank Dawson Adams Building. But no more. This would be a tragedy if not for a set of comedic misfortunes. In June 1949, McGill principal Cyril James visited J.H. Williamson, "one of McGill's most interesting (and it was believed most wealthy) graduates with a diamond mine in Tanganyika," according to Stanley Frost. Williamson gave the Principal some uncut diamonds to bring back. Unfortunately, the diamonds were second-rate geological specimens. Still, they were not immune from thieves, who used hydraulics to crash the presentation case in the sixties. According to the geology chairman at the time, Colin Stern, another unknown graduate donated more diamonds which were stored in a bank safe. Then, as the story goes, the branch moved and the diamonds were lost in the process. Is there anyone who knows what happened to them?
MOST EXPEN$IVE ANIMAL
The most expensive animal McGill owns is the Holstein cow which costs $15,000 a head. But this is a moderate price, as Holsteins can run up to $30,000 per animal, the same as a sporty car but less fleet of foot. The Macdonald Campus Cattle Teaching and Research Complex has 81 cows and 60 calves. Economical animals, they eat only $6 worth of food per day, principally corn, hay, grain and protein supplements. The milk is sold to a central distributor for $20 to $22 per cow which helps fund the farming operation. The sophisticated milking equipment itself costs $100,000.


Editor's Note: for security reasons we had to leave out some of McGill's most beautiful treasures, including paintings, sculptures and rare books.
We'll profile these collections without the price tag in a future edition.