Agricultural & Environmental Sciences / Macdonald Campus
JAMIL MUSTAFA, BSc(Agr)'73, MSc'78, is the Head of the Science Department at A'Takamul International School in Kuwait.
Architecture

BLANCHE LEMCO VAN GINKEL, BArch'45, is an architect, planner and educator who served as dean of the University of Toronto's Faculty of Architecture and Landscape Architecture from 1977 to 1982—the first woman to be dean of a Canadian architectural school. Together with her husband, Sandy van Ginkel, she co-founded van Ginkel Associates in 1957, an architectural and planning firm that, among other things, helped with the initial planning of Expo '67. To honour the career contributions of the van Ginkels, Diamente Development Corporation recently created a fellowship to support the work of graduate students at the University of Toronto in their honour—the Blanche and Sandy Van Ginkel Graduate Fellowship in Municipal Finance and Governance.
RON PROULX, BSc(Arch)'85, BArch'86, DipMgt'99, was appointed as McGill's Executive Director of Facilities Operation and Development. He will play a key role in maintaining and enhancing McGill's extensive physical infrastructure and real estate. More specifically, Ron will be responsible for planning, designing and directing McGill's construction and renovation projects, repairs and general maintenance, and mechanical and electrical services. Ron has more than 21 years experience in project management, real estate and facilities management, and has held positions at the Montreal General Hospital, the Montreal Children's Hospital, Concordia University and the Business Development Bank of Canada.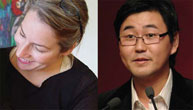 Arts
DOUGLAS G. LOCHHEAD, BA'43, BLS'51, published a new book of poetry in spring 2008. Love on the Marsh is a companion to his previous book, High Marsh Road, which was shortlisted for the Governor General's Literary Award for Poetry in 1996 and received the Carlo Betocchi Poetry Prize.
A video clip of Douglas reading from Love on the Marsh is available on the publisher's website at www.sybertooth.ca.
CONSTANCE R. (LEPOFSKY) GLUBE, BA'52, was appointed to the Advisory Board for the Canadian Museum for Human Rights. The board will advise the Minister of Canadian Heritage on the planning for the Canadian Museum for Human Rights, the content of the museum and the suitability of the building design. Constance is a retired Chief Justice of Nova Scotia (Court of Appeal).
DAVID GRIER, BA'53, retired from the Royal Bank of Canada and the Royal Bank of Canada Charitable Foundation in 1995, and now lives in Toronto with his second wife, ANNETTE HEBB, MSW'66. David's first wife, DEENA STERN, BA'54, died in Montreal in 2003. He has three grown children. David was recently awarded the Philip A. Novikoff Award by the Canadian Public Relations Society, of which he is a Life Member.
CORINNE COPNICK, BA'56, MA'75, is celebrating the launch of her new book, Cryo Kid: Drawing a New Map. Cryo Kid discusses the future possibilities in assisted reproductive technologies while exploring some of the transformations in families that have occurred during Corinne's lifetime. Based in part on her own family's experiences, Cryo Kid is intended to be educational, positive and eye-opening. An author and performer, Corinne's career has spanned radio, television, film and stage. In 1992, she was awarded the Canadian Commemorative Medal. She now lives in Los Angeles near her children and grandchildren.
LEONARD ROSMARIN, BA'59, MA'60, is a Professor Emeritus in the Department of Modern Languages, Literatures, and Cultures at Brock University in St. Catherines, Ontario. Since retiring, Leonard has published two books: Liliane Atlan, ou la quête de la forme divine (Toronto and Paris: Les Éditions du GREF and L'Harmattan) and The Red Seas (Toronto: Les Éditions du GREF). The latter book is his translation of Liliane Atlan's greatest play, Les Mers Rouges. It was mounted at Toronto's Fringe Festival two summers ago and will be turned into a film for television in the near future. Leonard also organized an opera excursion to Northern Italy this year under the auspices of the EduTravel Department of Brock University, and will lead a similar trip to Paris in 2009.
MARTIN RUDNER, BA'63, MA'65, has retired from the Norman Paterson School of International Affairs at Carleton University in Ottawa. During his most recent years at Carleton, he served as founding Director of the Canadian Centre of Intelligence and Security Studies. Upon his retirement, Carleton awarded him the status of Professor Emeritus and Distinguished Research Professor.
ELAINE KALMAN NAVES, BA'67, is an award-winning author. Her latest book, Robert Weaver: Godfather of Canadian Literature, pays tribute to radio producer, editor, talent scout and anthologist Robert Weaver, who helped nurture three generations of writers over the course of half a century. Among the writers in Weaver's debt were Alice Munro, Mordecai Richler, Timothy Findley and Leonard Cohen.
BARBARA SCHIPS MILLER, BA'68, PhD'73, recently retired after 35 years of serving the Concord and Concord-Carlisle school systems as a psychologist. Widely respected for her dedication and talent, Barbara was named the Massachusetts School Psychologist of the Year in 2003. To honour Barbara for her many years of devotion to the students she worked with and their families, her husband Murray, her daughters Bridget and Amy, and her son-in-law Jimmy created the Barbara Schips Miller Scholarship Fund. This scholarship will be awarded each year to a graduating Concord-Carlisle High School senior who has demonstrated academic ability and who has a strong interest in pursuing studies in psychology or in a related area of science.

ROBERT LANTOS, BA'70, DLitt'00, has created two companies to promote and distribute feature films. Maximum Films International will acquire, promote and sell independent films from around the world. Its roster so far includes Jeremy Podeswa's Fugitive Pieces, which was the opening night film at the 2007 Toronto International Film Festival. Maximum Film Distribution will acquire Canadian rights to films and distribute them in both English and French. It has already signed up Fugitive Pieces, as well as the Cannes Festival favourite Jelly Fish and Kenneth Branagh's The Magic Flute.
LINDA LEITH, BA'70, has published her third novel, The Desert Lake (Signature Editions, 2007), which follows a delegation of Canadians to the oasis of Dunhuang in northwestern China. Her earlier novels are Birds of Passage and The Tragedy Queen. The latter was translated into French by Agnès Guitard as Un Amour de Salomé, winner of the Governor General's Literary Award for Translation in 2003. Founder of the Blue Metropolis Foundation and artistic director of the Blue Metropolis Montreal International Literary Festival, Linda is an adjunct professor of English at Concordia University.
ROBERT G. LOWE, BA'71, is currently a morning show host and programming consultant to Rawlco Radio in Edmonton. Robert anchors the morning show on Magic FM. Robert is also a voice imaging artist, offering his services through his company, Rob Christie Productions, Ltd. Robert has come a long way since his days at Radio McGill, a time he remembers fondly.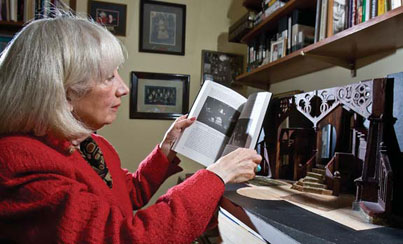 SHARI A. STEIN, BA'72, was reappointed to a four-year term and named Assistant Deputy Chairperson of the Immigration and Refugee Board of Canada (IRB). Prior to her appointment to the IRB, Shari worked as a legal counsel in the Office of the Ombudsman of Ontario, as a lawyer with the Advocacy Resource Centre for the Handicapped and as a human rights consultant. The IRB is an independent administration tribunal that reports to Parliament through the Minister of Citizenship and Immigration. The IRB determines refugee protection claims made in Canada, hears immigration appeals, and conducts admissibility hearings and detention reviews.
LIDIA A. WOLANSKYJ, BA'74, founded and ran Ukraine's first business and investment weekly, Eastern Economist. Her company also published a daily newswire, EE Daily, and three editions of Dining Out in Kyiv, a bilingual guide to Kyiv restaurants. Since selling her business, she has been working as a publishing consultant, designing and producing books for the United Nations and other organizations. She is currently the English editor at the International Centre for Policy Studies, one of Ukraine's top policy think-tanks. She lives in a small village in the Carpathian Mountains with two cats. Her latest project involves bringing together a group of local women with whom she makes and sells hand-made dolls in authentic Hutsul costumes.
BETH KEMPLER PFANNL, BA'76, has been the Head of School for the American Overseas School of Rome since 2006. Prior to joining AOSR as PreK-12 Principal in 2003, Beth was a teacher and administrator for 13 years at the American School of Asunción in Paraguay, and a professor of American Literature and Social Sciences at the Universidad Nacional de Asunción. She earned her doctorate from the Université de Paris-Sorbonne Nouvelle and holds a Certificate of Advanced Graduate Studies in School Administration from Rhode Island College. In 2003, she received a National Distinguished Principal Award from the U.S. Department of Education and the National Association of Elementary School Principals.
ROSEMARY SULLIVAN, MA'80, continues to live and work in the village of Pigeon Hill in Quebec, overlooking the foothills of Vermont, where she keeps chickens, grows food and does creative work with photographs and fabric. Rosemary published a photography/oral history book, Nevis as We See Her: Going to come back, in 2006 about her winter home on Nevis in the Caribbean, which keeps her healthy and happy. Rosemary is completing her second book, Nevis as We See Her: We goin' good, and is already preparing for the third book. Rosemary is collecting digital cameras for the children she works with to teach them how to collect stories and create books.
DAVID WINCH, BA'80, a human rights editor at UN Geneva, led a recent mission to Ethiopia for UN Special magazine (www.unspecial.org) to cover the country's millennium. His son Nicholas, 17, entered McGill (Management) in September, made the Redbirds baseball team and got a hit in his first at-bat. Proud dad can be reached at dwinch2001@yahoo.fr.
EUGÈNE ABARRATEGUI, B.A. 1981, membre du Barreau du Québec (1993), vient de publier Règlement sur certaines conditions de travail applicables aux cadres des agences et des établissements de santé et de services sociaux annoté. Cet ouvrage de droit du travail est une revue complète de la jurisprudence applicable aux cadres du réseau de la santé.
ANNETTE HAYWARD, PhD'81, teaches in the French Studies department at Queen's University, focusing on Quebec and French-Canadian literature. Annette was awarded the 2007 Governor General's Literary Award for French Non-Fiction for her book La querelle du régionalisme au Québec (1904-1931): Vers l'autonomisation de la littérature québécoise. The book stems from the doctoral thesis she wrote for her PhD in French language and literature from McGill. She is currently doing research on the Anglo-Canadian critical reception of Quebec literature.

VALERIE LYNN HANNA, BA'83, has joined the Hernandez Law Group in Pasadena, California. Valerie is a licensed attorney in Ontario and California, as well as a professional actor. Valerie appeared in an episode of the fifth season of Nip/Tuck.
ELANA NANCY ROSE, BA'83, was appointed to a three-year term to the Immigration and Refugee Board of Canada. Prior to her appointment, she was working at the East Toronto Community Legal Services Inc, first as a general practitioner and then as an immigration and disability appeal lawyer.
NICK RUMIN, BA'84, is the Founder and Principal of Rumin Search Consulting - Attorney Placements Worldwide, with offices in New York City and Princeton, N.J. Nick lives in Princeton with his wife, Mary, and daughter, Katie.
MARTEN BERKMAN, BA'86, moved from the Plateau to the Yukon in 1990, where he raises his family and works as a cinematographer, photographer and visual artist. Among his works are Chasms of Silence, a limited edition book featuring a portfolio of High Arctic black and white photographs, with a foreword by Anne Michaels, and Three Rivers, a documentary chronicling the journeys, and interpretations, of eight artists in the Yukon's Peel River watershed. One of his current projects is Remote Sensibility. Endorsed by the International Polar Year, Remote Sensibility explores various media, including stereoscopy, to provide a qualitative window on the Earth's remote arctic environments. The relationship between urban and industrial culture and the Earth's remote environments are the themes of Marten's work.
JEFFREY LENKOV, BA'87, is a Los Angeles-based lawyer and a partner in the law firm Manning & Marder, Kass, Ellrod, Ramirez LLP. He recently received an Outstanding Alumni Award from the College of Law at Northern Illinois University, where he earned his Juris Doctorate in 1991. In 2005, Jeffrey founded a program with the Southern California Big Brothers and Big Sisters, called "Littles in Law," in which minority disadvantaged teenagers are paired with lawyer-mentors who introduce them to the practice of law. The teens visit law firms, courthouses and legal departments, before participating in a mock trial. Jeffrey often handles cases in both state and federal courts and his clients have included several professional sports franchises, including the Los Angeles Lakers and the St. Louis Cardinals.
JEAN-FRANÇOIS PRUNET, PhD'87, is now a Professor of Linguistics at Kuwait University.
JANICE DENONCOURT, BA'88, is now a Senior Lecturer in Law and the Acting Director of the LLM Programme at Buckingham University. She recently published Q&A Intellectual Property Law 2007/2008 with Routledge Cavendish. Before relocating to the U.K. in 2002 to take up a British Council Chevening Scholarship, she was practising law in Western Australia for several years. Janice currently lives in the village of Edmondthorpe, near Melton Mowbray, Leicestershire, with her eight-year-old son, Alex.
STEPHEN F. DEXTER, BA'88, was selected as the Assistant Principal of the Year by the Massachusetts Secondary School Administrators' Association for 2008. The program annually recognizes secondary school leaders who demonstrate exemplary skills in educational leadership. Stephen has been an educator for more than 12 years and has been the assistant principal of Westwood High since 2005. Stephen is also a candidate for national honours from the National Association of Secondary School Principals.

RON BODKIN, BSc'91, was named Chief Software Architect of the Quantcast Corporation. Ron is now responsible for optimizing Quantcast's advanced data processing and real-time software operations. Ron led the initial implementation projects and training for the AspectJ group at Xerox PARC. He was also a founder and the CTO of C-bridge, an enterprise application consultancy that grew to 900 people and held a successful IPO.
BENJAMIN DOLIN, BA'91, was appointed to a three-year term to the Immigration and Refugee Board of Canada (IRB). Before joining the IRB, Benjamin served as legal counsel with the Department of Justice. He has also worked as an analyst for the Parliament of Canada and as a legal advisor with the Canadian Human Rights Commission.
ADRIANA KUGLER, BA'91, was the 2007 recipient of the John T. Dunlop Outstanding Scholar Award from the Labour and Employment Relations Association (LERA), a prize that recognizes outstanding academic contributions to research in the labour field. Adriana is now a tenured Associate Professor in the Department of Economics at the University of Houston. Adriana's teaching and research has been focused on labour markets, economic development and immigration. Adriana is married to IGNACIO DONOSO, BCL'93, LLB'93, and they have two children, Daniel and Mireille.
NADIR AHMAD, BA'93, is currently doing his head and neck oncologic and microvascular reconstructive surgery fellowship at Vanderbilt University Medical Center in Nashville, Tennessee. Nadir completed his residency in otolaryngology-head and neck surgery at Henry Ford Hospital in Detroit, Michigan, in June 2007. Nadir is married to Sophia Seher Khan and their first child, Mustafa, was born on June 20, 2007.
COLLEEN GRAY, MA'93, PhD'04, is an Adjunct Professor in the Department of History at Queen's University in Kingston, Ontario. Colleen recently published The Congrégation de Notre-Dame, Superiors, and the Paradox of Power, 1693-1796 with McGill-Queen's University Press. The book offers a nuanced view of religious life through a formative study of a religious community of uncloistered women that was established in Montreal in 1657.
TRISTAN JAMES MABRY, BA'93, is now a Visiting Assistant Professor in the Department of Government at Georgetown University in Washington, D.C. Tristan specializes in the comparative politics of Asia, focusing on questions of identity: religious, ethnic and linguistic. Academia represents Tristan's second career. As a journalist, Tristan was a reporter for the Wall Street Journal and a producer for CNN.
PATRICIA FOXEN, MA'94, PhD'02, has written a book, In Search of Providence: Transnational Mayan Identities, published by Vanderbilt University Press. Traveling back and forth between the Guatemalan highlands and Providence, Rhode Island, Patricia followed the migration paths of a community of K'iche' Indians and her book describes the continuous movement of people, money, symbols and ideas between the two locations. Patricia is a Research Associate at the Toronto General Hospital's Women's Health Program, and is cross-appointed at the University of Toronto's Anthropology Department.
GUY BOUCHER, BA'95, BSc(AgrEng)'96, was named to the coaching staff of the Canadian national hockey team that competed at the Under-18 Ivan Hlinka memorial hockey tournament in the Czech Republic and Slovakia in August 2007. Guy is also the head coach of the Drummondville Voltigeurs in the Quebec Major Junior Hockey League. Guy played for the McGill Redmen from 1991 to 1995, serving as team captain and earning conference all-star honours in his final season.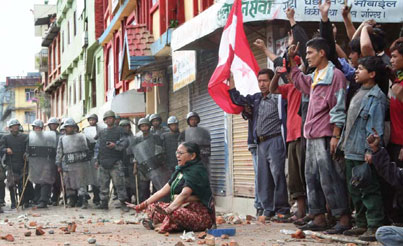 HEATHER SANSOM, BA'96, MA'99, had two stories published in books that were printed in the fall: Horse Tales for the Soul, Volume 6 and Volume 7. These books provide heartwarming stories for horse-lovers, closely resembling the "Chicken Soup" series.
JACQUES KHALIP, BA'97, MA'98, accepted a position as Assistant Professor in the Department of English at Brown University. Jacques was previously an assistant professor in the Department of English at McMaster University.
RENÉE LEURY, BA'99, lives in Portland, Oregon, with her husband, Matt, her three-year-old son, Max, and her newborn daughter, Anne-Sophie. Renée received an MA in teaching and teaches elementary school. The family enjoys exploring the Great Northwest and welcomes you anytime!
JERONIMO DE MIGUEL, BA'00, is leaving Investor Relations and getting ready for his next move at Manulife Financial / John Hancock. As a member of the Accelerated Career Track Program, Jeronimo is considering options in Product Development and Marketing in Asia, Canada and the U.S. He recently returned from Mendoza, Argentina—his homeland—and encourages everyone to stop by his family's restaurant and wine business in Toronto's Little Italy district for a taste of organic Cabernets and Malbecs from the region. For more information visit www.oliviasat53.com.
KENT GLOWINSKI, BA'00, a lawyer based in Ottawa, has published a new book of poetry, Narcissistic Personality Disorder, which presents "the story of a relationship gone horribly wrong" and examines "the wreckage we leave behind when love implodes." For more information, visit www.narcissism.ca.
MELISSA MARTIN, BA'01, is doing a PhD in psychology at the Université du Québec à Montréal. Melissa launched a new website on post-traumatic stress disorder (PTSD): www.trauma-ptsd.com. The website promotes research in traumatic stress by providing a forum where young and more advanced professionals from around the world can work together and share knowledge about trauma issues. Students, researchers and clinicians interested in PTSD can become registered members of the website and have access to restricted and secured sections. Melissa invites people to take part in this new international network.
STÉPHANE-D PERREAULT, PhD'03, has landed a permanent position as History Instructor at Red Deer College in Alberta. Stéphane spent three years working as a sessional lecturer at the University of Ottawa and Carleton University. Stéphane enjoys the challenge of using his PhD in history and his training in group leadership to inspire young undergraduates in the college's university transfer program.
IAN WARD, BA'03, is completing his PhD in political theory at Princeton University. In 2008, he will be joining the Department of Government and Politics at the University of Maryland as an Assistant Professor. He is currently working on a book manuscript based on his doctoral dissertation, entitled Democracy After Secularism.

Continuing Education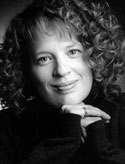 RHONDA MULLINS, CertTranslatn'05, a freelance writer and translator working in Montreal, was nominated for a 2007 Governor General's Literary Award for Translation (French to English) for her work on The Decline of the Hollywood Empire published by Talonbooks.
Dentistry
ROBERT B. J. DORION, DDS'72, was appointed a Fellow of the American College of Dentists on September 27, 2007, at the College's annual convention, held last year in San Francisco. The American College of Dentists is the oldest national honorary organization for dentists whose members have exemplified excellence through outstanding leadership and exceptional contributions to dentistry and society. Robert is best known for his innovations and development in the field of forensic dentistry. He created the first online forensic dentistry course at McGill and published the first textbook on bitemark evidence.
DAVID HIRSCH, BSc'88, DDS'93, recently became a Diplomate of the American Board of Orthodontics. Founded in 1929, the ABO is the only orthodontic specialty board recognized by the American Dental Association and sponsored by the American Association of Orthodontists. David is a Fellow of the Royal College of Dentists of Canada as well as a past examiner. He has been in practice for the last 10 years, with offices in Forest Hill, East York and Aurora, Ontario. For the last decade, David has been a Lecturer and Clinic Demonstrator at the University of Toronto's Faculty of Dentistry in the Department of Undergraduate Orthodontics. David is a published author and nature photographer, with his photos appearing in both local and international publications. He is married to RACQUEL SPIVAK, BSc(PT)'93, and they have three daughters.
Education
NORMA PATON GIBSON, BEd'77, was selected as the Secondary Physical Education Teacher of the Year for 2007-2008 by the Georgia Association for Health, Physical Education, Recreation, and Dance.
ANNE JEANNET, BEd'85, a proud member of the Canadian national dragon boat racing team, recently won three gold medals in the senior division at the World Dragon Boat Racing Championships held in Sydney, Australia. Team Canada performed extremely well in all racing divisions and brought home more gold and overall medals than any of the 16 other participating countries. Anne is continuing to enjoy her teaching career at Marianopolis College, which has been incredibly supportive of her endeavours.
ALYS GEIGER, BEd'86, recently accepted a position as Executive Director of the Congregation Dorshei Emet, Montreal's Reconstructionist Synagogue. Alys was formerly the assistant director of the Women's Campaign and Women's Federation of the Combined Jewish Appeal, and is looking forward to this new challenge. Alys has worked in the Jewish Community since 2002.
PETER LEESINSKY, PhD'92, was appointed as the Principal of Korean International School in Hong Kong in May 2007.
JANET ELIZABETH SCOTT, BEd'96, is teaching history and English in an alternative high school in Georgetown, Ontario. Janet married Sean O'Neal in 2003 and has two beautiful daughters, Ryanne (2004) and Paige (2006).
Engineering
LEON KATZ, BEng'50, was recently inducted as an Officer of the Order of Canada. The Order of Canada recognizes outstanding achievement and service in various fields of human endeavour. It is Canada's highest civilian honour for lifetime achievement. Leon was recognized for his contributions in biomedical engineering. His achievements include a range of innovative life-saving inventions and adaptations— among them, the first Canadian heart-lung pump developed out of two strawberry jam pumps, the first fetal monitor, the cardiac pacemaker, and the original servo-controlled automatic scanner and printer (that produced printouts of every cancerous spot on the body).
GERRY (SAM) MCGEE, BEng'53, Dip M&BA'59, was a recipient of an Inspiration Award from the Royal Ottawa Foundation for Mental Health. Inspiration Awards pay tribute to individuals who have been motivated by their own personal or professional experiences with mental illness to educate and inspire others while contributing to the de-stigmatization of the disease.
GERARD KENNEY, BEng'54, is releasing a new book, Lake of the Old Uncles, which will be published by the Dundurn Group in May 2008. The book recounts the events that led the author to build the lone log cabin on the small and inaccessible Lake of the Old Uncles in the Laurentian hills.
JOSIANE LORANGE, BEng'93, MEng'96, and Denis Mercier are proud to announce the birth of their son, Julien Mercier-Lorange, who was born on January 5, 2008, in Montreal.
LAURENCE VIGEANT-LANGLOIS, BEng'97, recently relocated from Boston to New York, where she joined CIT Group, a Fortune 500 commercial finance company with a strong aerospace group. Laurence previously managed a global product line of aircraft software, avionics and satellite services at WSI Corporation after completing her PhD at MIT. As a Vice President in the Commercial Airlines group, Laurence helps CIT Aerospace acquire new aircraft that are leased to airlines across the globe. Laurence is also involved in commercial development with a variety of transportation companies that need merger and acquisition advising and/or debt financing. Laurence would be pleased to discuss her company's offerings with any interested McGill alumni, and would love to reconnect with old friends. Laurence can be reached at lvlanglois@gmail.com.
KARINE SAINT-CYR, MEng'99, and husband, Bernard, are the proud parents of a beautiful daughter, Charlotte, born in Montreal in May 2006. Karine can be reached at karine.saintcyr@mail.mcgill.ca.
ALEXANDER M. WYGLINSKI, BEng'99, PhD'05, was welcomed as a tenure-track faculty member at Worcester Polytechnic Institute this fall. Alexander is an Assistant Professor of Electrical and Computer Engineering. His research expertise focuses on wireless communications, cognitive radio and software-defined radio. He is an associate technical editor of IEEE Communications Magazine and editor of IEEE Communications Surveys and Tutorials, as well as a reviewer for numerous other scholarly journals.
DAVID DROUIN, B.Ing. 2006, a été récompensé par l'Institut canadien de la construction en acier lors du Gala des Prix d'excellence 2007 qui s'est déroulé le jeudi 1er novembre. Le Prix lui a été attribué pour son projet concernant le Pavillon Ferdinand-Vandry de l'Université Laval. Grand gagnant dans la catégorie Jeunes architectes/ingénieurs, David a été choisi par le jury pour son souci de la coordination, ses responsabilités techniques et administratives ainsi que la mise en valeur de ses collaborateurs dans le cadre d'un projet institutionnel de grande envergure.
Health Sciences
JAMES H. DAY, MDCM'59, was honoured with the Lifetime Achievement Award by the Allergy Asthma and Immunology Society of Ontario. This prize is awarded annually in recognition of distinguished work in the specialty of allergy, asthma and immunology in Ontario. James has authored over 150 peer-reviewed publications and has served as the principal author of seven book chapters on the subject of allergies, asthma, indoor air quality and building-related illnesses. His other honours include the Jerry Dolovch Annual Award and the Ontario Medical Association Life Membership Award. In July 2002, an endowed chair in allergic diseases and allergy research was created in his name at Queen's University.
SEYMOUR BROWNSTEIN, BSc'61, MDCM'65, was presented with the J. David Grimes Research Career Achievement Award from the Ottawa Health Research Institute in conjunction with the Ottawa Hospital and the University of Ottawa. Seymour also received the Award of Excellence in Ophthalmology from the Canadian Society of Cataract and Refractive Surgery (CSCRS) at their 14th Annual Meeting in Ottawa, where he delivered the 2007 Stein Lecture on "A Half Century of Advances in Ophthalmic Pathology." Seymour is a Professor of Ophthalmology and Laboratory Medicine (Pathology) and the Les Amis Chair in Vision Research at the University of Ottawa Eye Institute.
THERESA C. MCLOUD, MDCM'68, was named President of the Radiological Society of North America's Board of Directors. Theresa is a pioneer in thoracic radiology and has led the way for innovations in improving radiologic education worldwide. Theresa is currently the associate radiologist-in-chief and director of education for the department of radiology at Massachusetts General Hospital in Boston. Theresa is also a professor of radiology at Harvard Medical School.
LAURIE GOTTLIEB, BN'69, MSc(A)'74, PhD'85, is the Flora Madeline Shaw Chair in Nursing at the McGill School of Nursing. She has been selected to receive the Canadian Nurses Association (CNA) Centennial Award, honouring exceptional Canadian nurses to mark the organization's 100th anniversary in 2008. As part of the celebrations, CNA will present these one-time CNA Centennial Awards to 100 Canadian nurses to recognize their contributions to nursing in Canada. Recipients of the CNA Centennial Award will receive a medal minted specifically for this occasion and will be honoured at a special reception in Ottawa in November 2008.
ANNE WIELER, BN'69, has been made a Member of the Order of Canada. According to a release from the Office of the Governor General, the honour recognizes Wieler's "contributions as a nurse, educator and administrator who worked tirelessly to improve health care in Canada's North and throughout the world."
ELY GARFINKLE, BSc'71, MDCM'73, DipPsych'81, has been elected Training and Supervising Psychoanalyst at the Canadian Institute of Psychoanalysis. Ely lives in Ottawa with his wife, Linda Dansky. The eldest two of his four children are currently studying at McGill.

NICOLE LAUDIGNON, PhD'90, was appointed Vice President, Clinical Science, at Takeda Global Research & Development Center, Inc., and will lead the organization's gastrointestinal/urology/muscular skeletal portfolio.
CHANTALE LECLERC, BScN'92, recently graduated from the Johnson & Johnson-Wharton Fellows Program in Management for Nurse Executives at the Wharton School of the University of Pennsylvania. Chantale joins 964 other nurse executives from around the world who have received this distinction over the past 25 years. Chantale is currently the Chief Nursing Officer at SCO Health Service, a large academic continuing care centre in Ottawa, Ontario.
RANA ZEINE, PhD'93, has been recruited to the University of Chicago, where she continues her research on neuroblastoma. The June 15 issue of Clinical Cancer Research featured Rana's most recent paper on the front cover.
Law
JEAN-PAUL HUBERT, BCL'66, has been appointed by the Government of Canada as Interim President of Rights & Democracy (the International Centre for Human Rights and Democratic Development). Rights & Democracy is a Montreal-based non-partisan organization with an international mandate, created by Canada's Parliament in 1988 to encourage and support the universal values of human rights and the promotion of democratic institutions and practices around the world. Jean-Paul is a retired ambassador and remains President of the Organization of American States' Inter-American Juridical Committee and an Associate Professor at the École de politique appliquée at the Université de Sherbrooke.
HUBERT DE MESTIER DU BOURG, LLM'70, DCL'74, retired in April 2008 as the Chief Representative for North East Asia for the Total Group. He was also chairman of the French Chamber of Commerce and Industry in Japan. Hubert remains in Tokyo, teaching energy economics at both Chuo University and Meijigakuin University.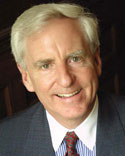 MONIQUE CHARLEBOIS, BCL'80, LLB'80, has served as legal counsel for the Public Guardian and Trustee of Ontario in Toronto since 1994. Before that, Monique spent several years managing legal policy teams and projects for the governments of Canada and Ontario. Monique has two teenagers, one of whom hopes to attend McGill next year.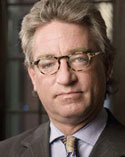 SEAN MICHAEL KENNEDY, LLB'81, continues to manage Canada Post's law department in Central and Western Canada as Senior Regional Counsel. Sean graduated in June 2007 with his LLM from Osgoode Hall Law School, with a specialty in business law. He and his wife of 20 years, Kathleen, a senior solicitor with the City of Toronto, live in Oakville with their two girls, Tara and Sina. They sojourn annually in the Caribbean.
BERNARD AMYOT, BCL'82, LLB'83, will assume the presidency of the Canadian Bar Association for 2007-2008. The mission of the CBA is to improve the law and the administration of justice, and to promote access to justice. The CBA represents over 37,000 lawyers, judges, notaries, law teachers and law students from across Canada. Bernard has over 20 years of legal experience and is a partner in Heenan Blaikie's litigation group and a member of the firm's executive committee.
DEMETRIOS (DEMETRI) XISTRIS, BCL'84, LLB'85, is currently a Managing Director at Societé Generale in New York, leading their Equities & Equity Derivatives Legal Team for the Americas. Demetri is the firm's representative on the Securities Industry and Financial Markets Association's derivatives products committee and he co-chaired the International Swaps and Derivatives Association's fund derivatives definitions project. Demetri has been living in New York for 26 years (with one year in Tokyo) and has two daughters, Sylvia and Effie. He still enjoys skating on Sundays in Pelham with a group of Canadians (including BRIAN FETHERSTONAGH, BCom'79) and looks forward to playing more golf with his daughters this summer.
MARKO PAVLIHA, DCL'92, is a Professor of Commercial, Transport and Insurance Law at the University of Ljubljana and a Visiting Fellow at the International Maritime Organization's International Maritime Law Institute in Malta. He has served as Minister of Transportation for the Government of Slovenia (2004) and as Deputy Speaker of the Parliament of the Republic of Slovenia (2004-2007). Presently, he is President of the Parliamentary Groups of Friendship with Canada and Malta, as well as Head of Delegation to the Euro-Mediterranean Parliamentary Assembly. He was chosen four times by the IUS Software Poll as one of the 10 Most Influential Slovenian Lawyers and won the 2001 Lawyer of the Year Award granted by the Slovenian Federation of Lawyers' Associations. He is author and co-author of 17 books and numerous articles and scientific papers. He is married and has two children.
MELANIE RAYMOND, BCL'96, was appointed to a three-year term to the Montreal office of the Immigration and Refugee Board of Canada. Melanie previously worked as the senior editor for the Canadian Bar Association in Ottawa. She has also been a freelance journalist and a lawyer with Nicholl Paskell-Mede and the Department of Justice.
CRAIG SHEPHERD, LLB'96, was appointed Executive Director & Associate General Counsel at Amgen Inc. at the company's global headquarters in California, where he has legal responsibility for Amgen's kidney disease business unit, Amgen Canada and Amgen Japan. Craig was previously senior counsel for Amgen based in Switzerland, where he worked across Europe, the Middle East and the Persian Gulf. Craig and his family can be reached at mcshep@post.harvard.edu.
MÉLANIE DE SOUZA, BCL'97, LLB'97, MBA'03, who works as a business lawyer at the Montreal office of Heenan Blaikie, LLP, BENOIT MOREL, BCom'90, BCL'94, LLB'94, MBA'99, who works as a business lawyer and partner at the Montreal office of Lavery de Billy, LLP, and Sarah Jade Morel, born in 2005, are all proud to announce the arrival of their newest family member, Emma Rose Morel, born in February 2007.
DAMION STODOLA, BA'97, BCL'01, LLB'01, was married to Amanda Christine Hankes on September 29, 2007. Amanda is a dancer with the New York City Ballet. They were married in the Eastern Townships in the town of Hatley, Quebec. The fall foliage was a perfect backdrop to a sunny Saturday afternoon wedding. The reception was held at the Auberge Ripplecove on the southern shores of Lake Massawippi. Some of the guests spent time in Montreal before the wedding and Damion was happy to introduce his American visitors to the city's cuisine, culture and hospitality. Damion also took the opportunity to visit McGill and the Faculty of Law (of course!).
KERWIN CLARKE, BA'98, BCL'06, LLB'06, a former captain with the McGill Redmen football team, has been appointed Manager of Results Management at the Montreal-based World Anti-Doping Agency.
Management
MORRIS SHORE, BCom'57, has participated in seven triathlons in the 70-74 age category and has come in first in all seven. The triathlons were at Mont-Tremblant, Mont Habitant, St-Agathe, Drummondville, Magog, Sherbrook and the Montreal Sprint Triathlon. Most of the triathlons Morris participated in are Olympic distance (1.5km swim, 40km bike and 10km run). Morris completed a qualifying race at Drummondville to become the Quebec representative on the Canadian team that will go to the World Championships to be held next summer in Vancouver, B.C. He works part time as a financial advisor and is divorced with two children, Setana and Michel.
JOHN E. CLEGHORN, BCom'62, received the 2007 Honorary Associate Award from the Conference Board of Canada on November 5, 2007. The prize is the Conference Board's highest honour, awarded annually to a person who has served Canada and his/her organization with distinction over an outstanding career. John is Chairman of the Board of Canadian Pacific Railway and is best known for his long tenure with the Royal Bank of Canada, where he was chairman and chief executive officer when he retired in 2001.
LÉO-PAUL DANA, BA'80, MBA'83, is an Associate Professor of Management at the University of Canterbury in New Zealand. He is also a Senior Advisor for the World Association for Small and Medium Enterprises and the Founding Editor of the Journal of International Entrepreneurship and the Journal of Enterprising Communities. He recently co-edited the International Handbook of Research on Indigenous Entrepreneurship. The book draws together research from leading authorities on entrepreneurship, and provides a comprehensive range of case studies of indigenous peoples from across Africa, Asia, Europe, the Americas and the South Pacific.
HOWARD KAMINSKY, BCom'85, recently co-authored a book with his father, Ben Kaminsky, titled Beyond Botox: Seven Strategies for Sexy, Ageless Skin without Needles or Surgery. Howard is also the co-founder of B. Kamins, Chemist, a Montreal-based company that offers a range of skincare products which are available at Sephora.com, Willow Stream Spas at the Fairmont Hotels and at select spas and specialty stores. To visit their website, go to www.bkamins.com.
CHARLES BODWELL, MBA'90, and his wife, Ivanka Mamic, are happy to announce the birth of their son, Petar, weighing in at an impressive 4.4 kgs. Petar joins his three-year-old brother, Tomi, and one-year-old twin brothers, Mat and Nik.
DORA KOOP, MBA'90, was appointed to the board of directors of the Canadian Air Transport Security Authority (CATSA). Dora is currently the Director of Business Solutions at the McGill International Executive Institute in Montreal, as well as a facilitator and coach for companies. CATSA is a federal Crown corporation that operates on a not-for-profit basis. It is responsible for the provision of key air security services such as pre-board screening of passengers; acquisition, deployment and maintenance of explosives detection equipment at airports; and management of federal contributions for airport policing.
ALINE BÉLANGER-LYTZKI, BCom'91, DPA'94, DipTax'97, has been appointed CFO of EnGlobe Corp. (TSX: EG). EnGlobe Corp. is an integrated environmental services company based in Burlington, Ontario, with worldwide operations.
TIMOTHY MATTIMOE, MBA'92, is managing international relief projects in Niger, West Africa, as Deputy Country Director for Samaritan's Purse. He is married to CHRISTINE JACOBSEN, BSc'00.
PATRICK HOUNSELL, BCom'93, has been promoted to the newly created position of Vice President and General Manager of Digital Media and Marketing for Avenue A | Razorfish, one of the largest interactive services firms in the world, based in Chicago. Patrick joined Avenue A | Razorfish eight years ago. His accomplishments include working with some of the office's largest accounts, including Victoria's Secret, JP Morgan Chase and Starwood Hotels.
MAYA PATRIE, BCom'95, is working in Edmonton as a Financial Planner for TD Waterhouse. Maya has two children, ages four and six, and a dog.
ABDELILAH BOUASRIA, BCom'96, published a political science book in English, Master and Disciple, about authoritarianism in Morocco, and a second book in Arabic, mamlakat al Qaht, which is a collection of short stories à la Bukowski.
LEE COHEN, MBA'98, had the honour of meeting Her Majesty Queen Elizabeth II and her husband, the Duke of Edinburgh, at the British Embassy reception in honour of Her Majesty and His Royal Highness's State visit to the United States last May. Lee is a Member of the Republican Professional Staff of the United States House of Representatives Committee on Foreign Affairs, for which he handles Western European policy.
ANTHONY PENNIMPEDE, BCom'99, completed a book titled Finding Your S.M.I.L.E., which deals with performance management for people of all ages. Finding Your S.M.I.L.E. is intended to be a practical guide for any reader who wishes to identify their objective(s), develop a plan, execute and ultimately reap the rewards of their success. Anthony discusses the sorts of hurdles that might impede progress and offers strategies for dealing with these obstacles. For more information, visit www.ap3media.com.
LANA GHANEM, BCom'06, is now a Financial Analyst in the global banking division at Dresdner Kleinwort Investment Bank in London, England. Lana previously worked at Amwal Invest in Jordan as an analyst in corporate finance.
Music
OWEN CLARK, BMus'71, has written Musical Ghosts, Manitoba's Jazz and Dance Bands, 1914-1966, which was published in March. The book presents a history of Manitoba music, accompanied by more than 400 pictures of the province's musicians, nightclubs, theatres, music stores and dancehalls. Owen is a founding member of the McGill Percussion Ensemble and the McGill Jazz Ensemble. He currently performs with the Owen Clark Band, the Owen Clark Big Band, the Ragtime Strutters and the Owen Clark Jazz Group. He also has a radio show called "Musical Ghosts" that is broadcast on CJNU 104.7 FM.
RICK BLECHTA, BMus'73, recently published his sixth crime novel, A Case of You. Rick features a musician as a protagonist in each book and A Case of You is no different, with a jazz drummer serving as the main character. Rick's 2005 novel, Cemetery of the Nameless, was a finalist for the 2006 Arthur Ellis Award for Best Crime Novel. Learn more at www.rickblechta.com.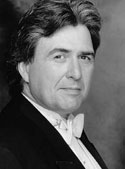 JOAN RUSSELL, BMus'76, LMus'84, MEd'91, PhD'96, is an Associate Professor in the Department of Integrated Studies in Education at McGill. Joan received a grant from the Conselho Naçional de Desenvolvimento Científico e Tecnologico (CNPq) of Brazil to serve as a visiting researcher in music education in Brazil from September to December 2007. This was the first grant awarded in the field of arts in the 20-year history of CNPq. Joan's scholarly activities in Brazil included individual advising sessions with graduate students in music education and graduate lectures in music education and in society and culture at universities in Curitiba, Florianopolis, Salvador and Campo Grande. Her sponsor and host was BEATRIZ ILLARI, PhD'02. Their research collaboration included an investigation of an NGO project that provides shelter and sustenance to children at risk due to extreme poverty.
MICHAEL CAPON, MMus'88, is the new Director of Music at Toronto's Glenview Presbyterian Church. Michael is an accomplished organist, composer and choir director, having over 20 years of experience at various churches throughout eastern Canada. One of Michael's first projects at Glenview is the creation of a new children's choir. Glenview is one of the largest Presbyterian churches in Toronto and has a renowned music program and choir.
JUSTIN P. BARTLEY, LMus'96, is currently teaching music to grades 1-8 in London Ontario. He and his wife, TRISHA BARTLEY, LMus'92, live in London with their two bright and energetic daughters.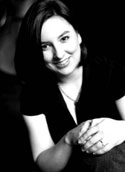 ALEXANDER CANN, BMus'01, MMus'03, is the new music director for Maple Grove United Church in Oakville, Ontario. He studied choral conducting at McGill and has conducted with Tapestry New Opera Works, Opera McGill and the Montreal West Operatic Society. While studying at McGill, he was the founding director of McGill's Simply Sweetly women's choir. Simply Sweetly performed on the song "Infernal Chords," part of the soundtrack to the National Film Board's Madame Tutli-Putli, a recent Academy Award nominee for Best Short Film (Animated). Alexander contributed the choral arrangement for the song.
MICHAEL MURRAY, BMus'03, is the new Popular and World Music Officer at the Ontario Arts Council. Previously, Michael helped design S.T.E.P. U.P., a dub poetry program for young Toronto artists. Michael has been a writer, producer, singer and trumpet player in the musical genres of nu soul, house and reggae, both for his own projects (Atomic Brothers) and for others (Equalizer, Soulijazz Orchestra and Whiteroom). This past July, he was a member of the delegation that accompanied the Governor General on her state visit to Brazil. He is an inaugural member of the Canadian chapter of the National Black MBA Association.
GABRIEL REBICK, BMus'04, was one of 16 of Canada's top medical students who were awarded the CFPC Medical Student Scholarship from the College of Family Physicians of Canada (CFPC). The CFPC Scholarship recognizes students who have career intentions in family medicine. A McGill medical student, Gabriel founded the Community Health Alliance Project (CHAP)—a project integrating medical training with the surrounding community in order to enhance students' understanding of the unmet healthcare needs of people in tertiary care institutions. Gabriel plays clarinet and saxophone with the I Medici di McGill Orchestra.
Science
HAROLD KALTER, MSc'51, PhD'53, wrote a book entitled Mortality and Maldevelopment, Part 1: Congenital Cardiovascular Malformations, which was recently published by Springer in the Netherlands. Harold is currently working on Part 2, which will concern the congenital malformations of the neural tube. This is the third book Harold has published during his active retirement.


HOWARD BLANCHETTE, BSc'65, MDCM'71, was appointed to the Board of Trustees at New York Medical College. Howard is the Chairman of the Department of Obstetrics and has also been named Director of Ob/Gyn at Westchester Medical Center. He has served on the medical faculty at USC, Yale and Tufts and, until recently, was chairman of the department of obstetrics and gynecology at Danbury Hospital. Students awarded Howard with an excellence in teaching award in 2006 for his teaching skills and dedication.
BRENT WILLOCK, BSc'67, published Comparative-Integrative Psychoanalysis (The Analytic Press, 2007), which provides approaches to understanding the contemporary discipline of psychoanalysis while exploring the emerging field of comparative-integrative psychoanalysis. Brent also co-edited On Deaths and Endings: Psychoanalysts' Reflections on Finality, Transformations, and New Beginnings (Routledge, 2007). He is President of the Toronto Institute & Society for Contemporary Psychoanalysis.
PETER M. DOUBILET, BSc'69, co-authored Your Developing Baby, Conception to Birth (McGraw-Hill), which will be released in May 2008. Using 3-D and conventional ultrasound images, the book offers a unique look into how babies develop from conception to birth. Peter is the Senior Vice Chair of Radiology at Harvard Medical School. He co-wrote the book with his wife, Carol Benson, the co-director of high risk obstetrical ultrasound at Brigham & Women's Hospital in Boston, and with ROANNE WEISMAN, BSW'74 a professional writer specializing in health.
SYED M. SAIFULLAH, PhD'69, was awarded the Zayed International Prize for the Environment, along with more than 1,360 experts from 95 different countries who all contributed to the international project "Millennium Ecosystem Assessment," sponsored by the UN. According to the international jury members who awarded the prize, "the assessment is a landmark study on the condition of the world's ecosystem services from fisheries and freshwaters up to the carbon capture of the world's forests."
JOE SCHWARCZ, BSc'69, PhD'74, is the Director of McGill University's Office for Science and Society which is dedicated to demystifying science for the public, the media and students. He teaches a variety of courses with emphasis on health issues and on the application of chemistry to everyday life. He is the only non-American who has been presented with the American Chemical Society's prestigious Grady-Stack Award for Interpreting Chemistry for the Public, a prize whose previous winners include science fiction writer Isaac Asimov and Don Herbert (TV's Mr. Wizard). Joe's latest book, An Apple a Day, was recently published by Harper Collins Canada.
ESTHER H. STEINHAUER, BSc'69, recently joined the intellectual property group of Hunton & Williams LLP in the firm's New York office. Esther's practice focuses on patent prosecution and patent litigation.
DAVID FRIENDLY, BSc'71, will be working in semi-retirement in emergency response management and safety management systems auditing in Lunenburg, Nova Scotia, as a consultant. David retired from Petro-Canada after 34 years of working across Canada and in support of the company's international operations.
NORM STEINBERG, BSc'71, BCL'75, is Co-Chair of the Canadian law firm Ogilvy Renault and practises mergers and acquisition law. Norm recently completed the 2007 Centraide Montreal Campaign with his co-chair, Thierry Vandal, the CEO of Hydro-Québec, who is also a member of McGill's Board of Governors. The campaign was a success, raising more than $54-million.
IVAN STEINER, BSc'72, was awarded a 2007 3M National Teaching Fellowship for Excellence in Teaching. Ivan is a professor of emergency medicine in the Faculty of Medicine and Dentistry at the University of Alberta. The 3M fellowships are presented by the Society for Teaching and Learning in Higher Education and 3M Canada to reward outstanding contributions to teaching and learning at Canadian universities.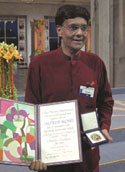 DAVID WEINER, BSc'74, is a Senior Partner at National Public Relations in Toronto, and occasionally serves as a visiting professor in MBA programs at Tsinghua University and the National Accounting Institute in Beijing.
DANIEL TESSIER, BSc'83, MSc'86, is the current Senior Director, Operations and Business Development, for the McGill University and Génome Québec Innovation Centre.
SHARON LANGSHUR, BSc'86, wrote We Carry Each Other: Getting Through Life's Toughest Times with Eric Langshur. Sharon is the co-founder of CarePages Inc., a Chicago-based health-care services company that provides a nationwide web service for patients, their families and healthcare providers. Royalties from the sale of We Carry Each Other are earmarked for the CarePages Foundation, which is dedicated to enhancing the emotional and spiritual support that patients and their families receive during and after medical treatment.
JENNIFER COATES, BSc'92, has recently published Dictionary of Veterinary Terms: Vet-Speak Deciphered for the Non-Veterinarian. It includes just about every term the vet uses in easy-to-understand language so that non-veterinarians can comprehend the language of the vet.
MARIE CHANTAL MESSIER, BSc'94, was appointed Senior Officer to the Infant and Young Child Nutrition Programme for the Global Alliance for Improved Nutrition in Geneva, Switzerland (www.gainhealth.org). After working as a nutritionist and program manager in Canada, Mali, Guinea and Sierra Leone, Marie Chantal obtained an MBA from Université Laval in 2004. She was a consultant for the United Nations World Food Programme in Haiti for the past three years.
HEATHER HODGINS-CHAN, BSc'99, and KEVIN CHAN, BSc'91, are married and live in Ottawa with their two sons, Kyle (4) and Nathan (13 months). Kevin is practising pediatric medicine and Heather works as an occupational therapist with school-aged children. Heather would like to know if anyone from her graduating class would like to plan a reunion with her.
DANIEL SULLIVAN, BSc'02, recently started his residency in anesthesiology at UCLA Medical Center in Los Angeles after completing an internship in internal medicine at the Veterans Hospital in West Los Angeles.
Social Work
GOLAM M. MATHBOR, MSW'95, received the Global Leadership Award from the Global Understanding Project at Monmouth University in West Long Branch, N.J., where he was also recently appointed as Chair of the newly created Department of Religion, Philosophy and Interdisciplinary Studies. Golam is Associate Dean in the School of Humanities and Social Sciences at Monmouth, as well as Associate Professor in the Department of Social Work.
DENIS LEBLANC, MSW'03, a PhD candidate at the University of New Brunswick, has been awarded a doctoral fellowship by the Canadian Institutes of Health Research (CIHR), which totals $165,000 over three years. Denis has also received a doctoral fellowship from the Atlantic Aboriginal Health Research Foundation for $20,500 per year for two years. Denis is in his second year of full-time studies at UNB.