A to-do list to die for
While many students spent last summer hitting the beach or waiting tables, McGill arts undergraduate Jonnie Penn was busy pondering a weighty topic. What sorts of things did he want to do before dying?
According to Penn, people lose sight of the once-in-a-lifetime things they would like to experience in a world where instant messaging and BlackBerrys provide constant distractions. So, together with his brother and two acquaintances, Penn came up with a list of 100 things that the four of them eventually wanted to accomplish – from getting a tattoo to telling a joke on late-night TV to swimming with dolphins. Then they hopped aboard an RV in their native British Columbia and started getting things done, pledging to help at least 50 other people do the same. They called it the Buried Life Tour – achieving the unusual goals that get buried under day-to-day commitments.
The quartet created a website to chronicle their adventure and as word spread, Penn realized they had struck a nerve. The media came calling, emails flowed in from strangers detailing their own to-do lists, and "middle-aged men kept coming up to us, asking, 'Can I be the fifth guy on your team?'"
They plan to keep the project alive, using the website to chart their progress. The site will also connect people with their own "before I die" aspirations with others who might supply the necessary resources. "Included on our list was 'ride a bull,'" says Penn. "We've had three ranches get in touch, offering to help us out. We'll use the website to help other people the same way."
So far, the Buried Life crew has crossed several items off their list, including leading a parade, briefly co-hosting a supper-hour newscast, spending the night in a haunted house and kissing a celebrity (Stanley Cup winner Mark Reechi).
Says Penn, "One of the things we wanted to do was to say, 'There is always a way to dig yourself out of a rut and do the things that are important to you.'"
For more information, visit www.theburiedlife.com
Arctic anxiety
According to a McGill scientist, polar bears may soon have even more cause for concern. The big beasts are already having difficulty coping with the impact of shrinking ice caps on their Arctic terrain. Now, McGill Atmospheric and Oceanic Sciences professor Bruno Tremblay, BEng'87, PhD'97, has concluded in a recent study that the Arctic coastline could be virtually ice-free during the summer months as early as 2040.
Tremblay and his co-researchers, whose work was funded in part by NASA, examined the impact of greenhouse gas emissions on the Arctic, tracking the rates of change and modelling possible future scenarios based on what they witnessed.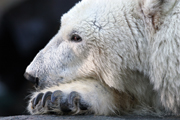 The simulations offered a disturbing forecast. While there has been a steady decline in summer sea ice over the past three decades, Tremblay believes that this decline could soon increase dramatically – to a rate as much as ten times faster. As he indicated in an interview broadcast on Canada AM, the buildup of greenhouse gases is reaching a "tipping point" that will likely eat away at the summer sea ice far more quickly than it has in the past.
In their study, published in Geophysical Research Letters, Tremblay and his co-authors warn that these shifts could "further strain the adaptation of native peoples to climate change" – they wouldn't be able to fish from sea ice in the summer months, for instance. The disappearance of summer sea ice in the Arctic would also accelerate global warming trends, adds Tremblay, since ice-free water absorbs much more sunlight than ice does.
The future isn't yet cast in stone, says Tremblay. If emission rates of carbon dioxide and other greenhouse gases were cut back, summer ice levels in the Arctic could undergo a much slower retreat.
A lawyer at long last
It was a ceremony 92 years in the making.
In 1914, McGill law alumna Annie MacDonald Langstaff (pictured) became the first woman in Quebec to earn a degree in law. It wasn't until this fall, however, that she was finally granted posthumous admittance to the Quebec Bar.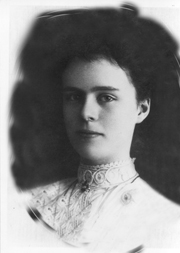 Why the long wait? It certainly wasn't for lack of trying. MacDonald Langstaff first attempted to join the ranks of the Bar Association immediately following her graduation. The Bar turned her down, and the reasons behind the decision had everything to do with her gender. According to the law at the time, MacDonald Langstaff required her husband's permission to engage in business of any kind. The fact that her husband had disappeared some years earlier, leaving her to raise their daughter, earned her no sympathy.
She persisted in challenging the Bar in court, but to no avail. In spite of her lack of official lawyerly status, she forged a reputation as a distinguished legal writer, publishing articles on family law, as well as a French-English law dictionary in 1937.
The law was finally changed in 1941, making Quebec the last province to admit women to the Bar, but MacDonald Langstaff felt it was too late for her. Thanks to her efforts, however, Elizabeth C. Monk, BA'19, BCL'23, LLD'75, became the first woman admitted to the profession in Quebec in 1942.
MacDonald Langstaff's admission to the Bar owes much to Julie Latour, BCL'86, LLB'86, the current Bâtonnier of Montreal, who cites the tenacious MacDonald Langstaff as a role model for all women practising law. The Quebec Bar also awarded MacDonald Langstaff its highest honour, the Medaille du Barreau de Montréal, in recognition of her accomplishments.
Former Quebec premier Lucien Bouchard was on hand to receive the prize – he is a partner at Davies, Ward, Phillips & Vineberg, the same law firm (then known as Jacobs, Couture and Fitch) that employed MacDonald Langstaff as a paralegal for nearly 60 years. Bouchard handed the medal over to McGill Dean of Law Nicholas Kasirer, BCL'85, LLB'85, and it will be on permanent display at the Faculty of Law.